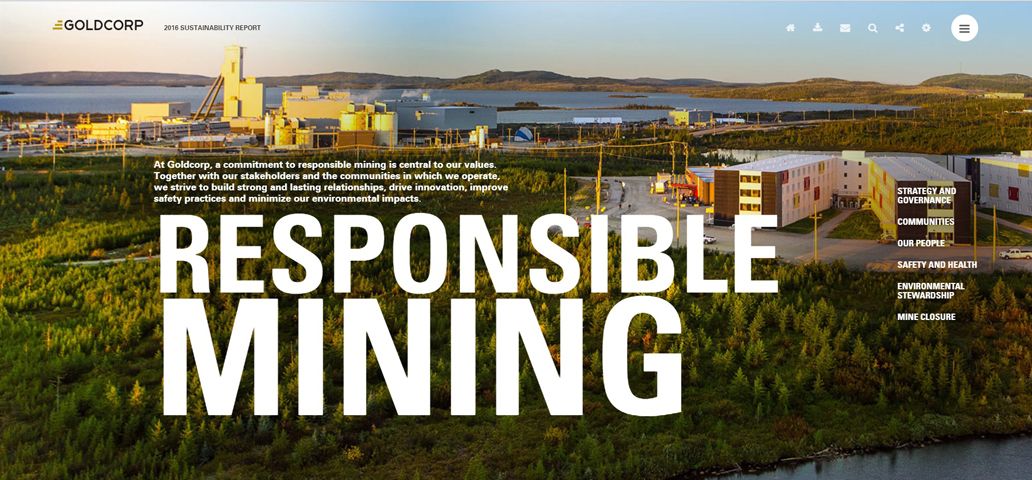 Profession
Standards
Practice
Financial Reporting Excellence in a World of Voluntary Reporting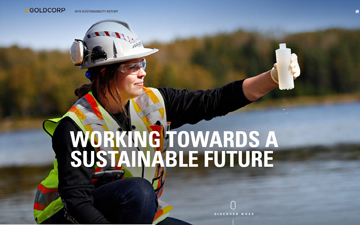 CPA Canada's 2017 Awards of Excellence in Corporate Reporting
OTTAWA, Jan. 15, 2018 – As voluntary reporting continues to expand in breadth and depth in the private sector, it's fair to ask just what constitutes excellence in corporate reporting. Chartered Professional Accountants have the benefit of an official seal of approval from their national accounting body, Chartered Professional Accountants of Canada.
CPA Canada provides annual awards to Canadian publicly listed companies they judge to have excelled in various aspects of financial reporting. One of their prizes is the Platinum award, which is "presented to entrants that demonstrate exemplary commitment to high-quality reporting by performing at a superior level in all four judging categories."
Those categories include financial reporting, corporate governance disclosure, electronic disclosure, and sustainability reporting. One of the 2017 Platinum winners (selected for their 2016 reporting) was Goldcorp Inc., a leading gold producer headquartered in Vancouver.
Goldcorp Wins Plat-Corp Award
The judges said Goldcorp excelled in organizing its content to speak to a wide variety of stakeholders in a meaningful and accessible way. For example, they noted that the company "put sustainability front and centre by integrating principles from its sustainability strategy into overall corporate strategy."
The judges elaborated to state that "Goldcorp's sustainability strategy featured a clearly articulated vision supported by a management approach that was responsive to macroeconomic trends and aligned to shareholders' and stakeholders' expectations. The report included insightful interviews with executive vice-presidents, who discussed their views on sustainability challenges."
In its 2016 Sustainability Report, Goldcorp listed progress towards multiple key performance goals under various sustainability themes, including:
• strategy and governance (diversifying its management and governance bodies, and implementing anti-bribery and anti-corruption programs across its operations).
• safety and health (its aim to achieve zero fatalities at its worksites and reduce all injury frequency rates).
• environmental stewardship (with respect to its water stewardship strategy, and energy strategy).
Goldcorp also listed its progress towards sustainability goals concerning its employees and the community at large.
The judges praised Goldcorp's financial disclosures, which they said "provided a detailed discussion on changes in accounting standards, along with an effective assessment of each standard's expected impact on the company. The assessment was written in plain language to help readers better understand the financial statements."
Goldcorp's corporate governance disclosures were considered well-organized, and user-friendly with an impressive level of detail. The company's use of its social media platforms was also praised for having clearly identified and described key assumptions when conveying its forecasts.
BMO Excels in Financial Disclosure
BMO Financial Group also won a CPA Canada Platinum award for its overall 2016 reporting.
BMO's financial reporting impressed the judges, particularly disclosures related to the banking giant's core business, objectives and strategy, capability to deliver results, results and outlook, and key performance indicators.
CPA Canada also praised BMO for having corporate governance disclosures that included an organized, detailed and reader-friendly Code of Conduct, as well as easily accessible and clear reporting procedures.
In its 2016 annual report, BMO describes the role of the board of directors in overseeing its business, how it operates independently of management, its focus on board diversity, particularly with respect to gender, its compensation model for directors and executives, focus on ethical conduct, and attempts to remain transparent and in communication with shareholders through a variety of mediums.
The judges deemed BMO to have made a strong showing in the electronic disclosure category by providing a website that gave stakeholders a good understanding of its business, staff and customers, and also expressed pleasure with the site's depth of information and availability of analytical tools.
With respect to sustainability, the judges found that "BMO provided extensive disclosure about how sustainability is woven throughout the company. A stakeholder engagement table and regional stakeholder analyses provided clarity on who is consulted on which issues, and how priorities can shift across regions."
BMO's stakeholder engagement table in its 2016 Environmental, Social and Governance Report and Public Accountability Statement discussed engagement activities and key issues raised during those meetings with various stakeholder groups, including customers, employees, the shareholder and investor community, government and regulators, and society at large.
Jeff Buckstein, CPA, CGA, is an Ottawa-based business journalist. This is part of a series on voluntary reporting trends.