Technology
Software
Negotiation
The bait-and-switch trap in cloud software renewals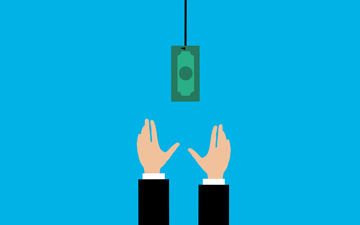 Software negotiation specialist Phil Downe on how to protect you and your company against this common sales tactic
TORONTO – Looking for constants among cloud software vendors and products can be an ominous task. Most vendors eschew any kind of pricing transparency when they can get away with it. Comparing vendor products is also difficult as every vendor tries to create unique features and product bundles and then constantly upgrades and evolves them. One constant that I can attest to after three decades in the business is that software vendors always want to increase their annual recurring revenue (ARR) with every agreement renewal.
Many accountants across Canada are decision-makers working in technology positions such as chief technology officer or chief operations officer. For you, I have written several articles about cloud subscription pricing negotiations, which can be found on Canadian Accountant's technology negotiation blog category. In these blogs I covered strategies and tactics, negotiation leverage, the importance of pricing clarity, volume discounts, scalability and long-term price protection, etc. But what if you've read all that and your vendor pulls a bait-and-switch on you?
The bait-and-switch typically occurs when the cloud vendor is well-entrenched in your applications environment and therefore has a distinct advantage because of your reluctance to change. You took time to select, implement and train everyone on a new productivity tool. To go through that process again for a competitive product would be too time-consuming, costly and disruptive to the business.
Let's say your organization has grown to 2,000 employees using a Time & Expense (T&E) application and the net cost is $15.00 a month per user. To your credit, since the original purchase, three years ago, whenever you added new employees you were charged the same $15.00, prorated to the end of the original 36-month term. You (or your predecessor) negotiated a good deal: you got improved pricing down to $14.00 a user when you reach 2,500 employees and another improvement to $13.00 at 3,000 employees and plenty of other concessions, but it was still only a 36-month agreement.
Ninety (90) days before the end of the agreement you get a renewal notice and your vendor is proposing to renew for 36 months, but now the cost will be $24.00 per user per month for all 2,000 employees. We showed you how easy a vendor could justify that in an earlier blog.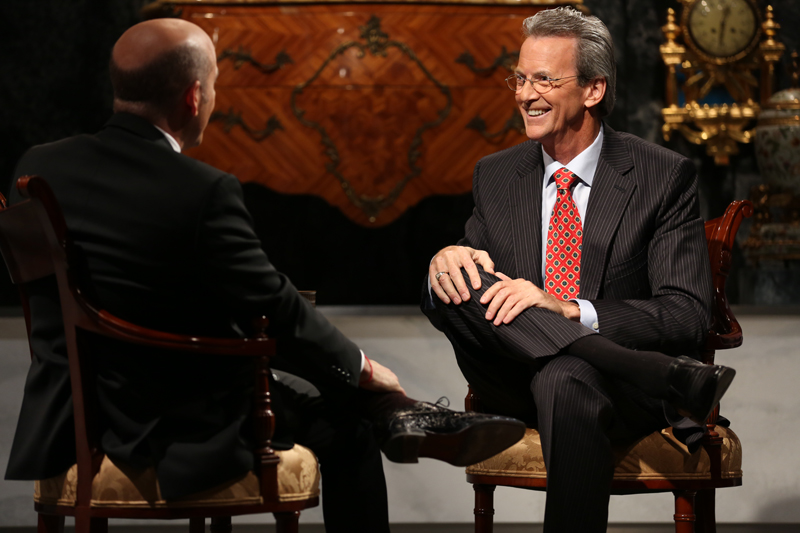 Software negotiation expert Phil Downe (right) speaks with Kevin O'Leary (left) of TV's Dragon's Den and Shark Tank.
Not so fast, you protest! "We have renewal price-protection and you can only increase prices by three per cent for the first renewal. You did have it covered — but only for that product stock keeping unit (SKU). The vendor informs you that the T&E subscriptions became obsolete and were retired. The T&E product SKU has morphed into the Enhanced Employee Engagement (E3), which has double the value and includes business intelligence and concierge travel services. It also covers the old T&E functionality, but now it is only available in the E3 bundle.
That's called the bait-and-switch. You may not need the other features and you certainly don't want to pay a 60 per cent price increase, but you are now hostage and the vendor is going to force an arbitrary, unfair price increase on you.
The Successor Product Clause
This trap can easily be avoided with some language in the original agreement about successor products. It might be worded something like this:
If the vendor makes generally available a Successor Product to the Subscription Software ("New Software") that replaces substantially similar functionality and features as the Subscription Software, with or without additional functionality or enhancements, then the net price for New Software may not exceed the net cost for the Subscription Software for which it was exchanged. If the product names or SKU's are changed due to the Successor Product(s), then the new SKU's will still be subject to the price-protection, clip-levels and caps set forth in this agreement.
Simply put, the vendor cannot bundle the buyer's required functionality with enhanced features or other products, whether desirable or not, and increase the subscription price. The bait-and-switch strategy does not have to be illegal or fraudulent to cost your company substantially. But it is a common tactic used by some salespeople in the software technology business. Protect yourself against this tactic and others by reading all my blog posts on software negotiation.
Phil Downe is an independent IT negotiations specialist and principle with Relations Management Group Inc. based in Toronto. Contact Phil by phone at 416-804-7445 or by email. Image by Mohamed Hassan from Pixabay.