Practice
Technology
Software
Blueprinting success: Secrets to being audit-ready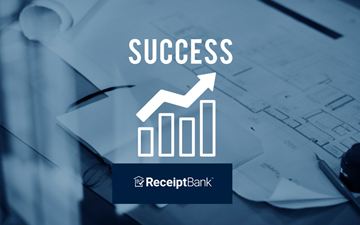 Blueprint Accounting in Ottawa makes Receipt Bank mandatory for its clients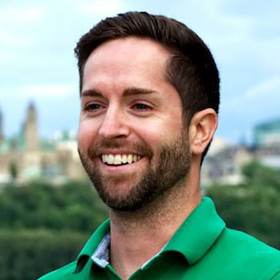 Brian Clare, CPA, CMA, is a partner and CEO at Blueprint Accounting in Ottawa.
OTTAWA – Brian Clare, CPA, CMA and Sean Duffy, CPA, CMA co-founded Blueprint Accounting in 2017. Neither are strangers to market crashes and economic uncertainty; Sean graduated in 2009 after focusing his working-paper on the 2008-2009 banking market and the financial crisis. They met while working in the finance department at the Ottawa Hospital.
"Brian was always more tech-orientated and automation focused. One day at the hospital, he told me, 'I think there's a better way to do accounting.' I said 'Really? This is how it's been done for the last 5,000 years – we just did our CPAs and there is no other way'.
When he showed me what cloud accounting could look like, it was like looking out from a freight train pulling wagons made up of cost and profit centres/departments/budgets into the sleek simplicity of a Porsche. It blew my mind."
Things moved very quickly for Blueprint Accounting. Shortly after going to QuickBooks Connect in Toronto in December 2017, in January 2018 they acquired their first client. In April 2018, Brian went full-time. A few months later, they were nominated for QuickBooks Firm of the Future and Sean went full-time in November of that year.
Here's Sean's story.
When we were nominated for Firm of the Future, we wanted to pack down our messaging. We wanted a clean image, some beautiful videos and a recognizable brand: something that spoke of our mission, our values and vision. Everything we do has to answer that.
We grew by word of mouth and referral, focusing on the fitness, construction, startup, ecommerce and retail, and marketing sectors. We now run webinars every Monday and Wednesday that focus on the new realities of operating a business post-COVID19, plus a separate webinar every Thursday with a start-up consultant in Toronto. These discuss topics such as how to get investor-ready, get ramped up for your next funding round and how to build your accounting systems properly.
Our key message is: you need a strong accounting firm to support you. Cashflow forecasting and various apps only work if you have Receipt Bank on the back-end helping you get information through to QuickBooks Online."
Building a scalable firm
In the summer of 2018, we were using a different app for data capture, recalls Sean. Then, Brian demoed Receipt Bank and signed on immediately.
If you're using cloud technology, I think you really need to get comfortable trying out different kinds of software to see what's for you. Try different data capture apps because you'll never know unless you try. Getting started on Receipt Bank was like using Excel thirty years ago: If you didn't get started back then, you're dead in the water.
These days, knowing how to use a cloud-based suite of tools is essential. You don't need to code. All you need to know is how to plug them into each other. It's empowering.
Choosing the best in class
If you work with the best accounting and app partners, you know that you can always get in touch within 24 hours.
When we take on clients, many are using legacy desktop-based systems where the customer service can take weeks. It takes up a lot of maintenance and extra charges. Working with Receipt Bank is like holding hands. It works for us and it works for our clients.
Another huge advantage of Receipt Bank is the ability to batch publish. It's quicker and more cost-effective, plus its purpose is well-designed. From our clients' perspective, it's easier to use. And from our perspective, it's a much faster workflow with more powerful features.
One of the most underrated features is the expense reporting. It's no bells and whistles — just simple and straightforward. And it means that we have a much simpler workflow. Rather than sorting through employees who have paid personally and need to be reimbursed, versus billable expenses that need to be a part of the next invoice, this expense reporting simplifies all of that.
Our employees are accountable. They're smart. They're passionate. But if the tools don't do what they're supposed to do, it doesn't help. Receipt Bank delivers.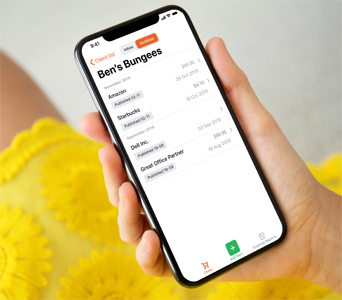 Receipt Bank's new Connect App
, which integrates with Quickbooks Desktop, just launched in Canada. The

Receipt Bank Connect App will integrate with Sage50 added in early 2021. Find out more at Receipt Bank Canada.
How to onboard clients onto a new app
We announced the change to Receipt Bank on a client newsletter and made it mandatory for our clients, onboarding them through an automated set of emails sent through Mailchimp.
We asked them to download the app then make sure they knew how to use it. If they were on cellphone, we'd ask them to snap a picture on their cellphone. If they were on their desktop, it would be either a case of scan, drag and drop or forwarding invoices and receipts to their dedicated email address.
All of our clients then asked, 'What next?' We describe Receipt Bank as a glorified DropBox for accounting. We ask our clients to put all of their paperwork in there, add notes if they need to, and we'll respond on specific pieces of expense paperwork through the Receipt Bank app.
Now, Receipt Bank is our number one touchpoint for our clients. When they think of their accountant, they think of Receipt Bank. Half of our clients will go into QuickBooks Online but all of them will go into Receipt Bank. Without even knowing it, they've converted to cloud technology. This change takes just a couple of weeks.
Helping clients get audit-ready
For us, Receipt Bank works for everyone. And for not-profits who face a review or audit every year, it's ideal. We have a team of incredible volunteers who would need to send a receipt for every transaction, plus the general ledger code and funding that it falls under in order to prepare for an audit.
Now with Receipt Bank, they don't have to take all of this paperwork in person to their accountant. They can take photos throughout the year, put in the GL code and funding category, and it will attach directly to their Quickbooks Online account. Should the auditors come, we can simply give access to Receipt Bank and Quickbooks Online. It saves us and them a whole of time and money.
In 2019, the Canada Revenue Agency (CRA) found more than $1Bn auditing smaller businesses. Some of the most common issues as per the CRA were due to books and records deemed inaccurate, inadequate or unreliable.
Whether or not the CRA will pursue the same methods given COVID-19, businesses have to prepare to be audited regardless. That's why we ask all of our clients to send paperwork — their invoices, receipts, everything — to us. We want them to be audit-ready and for everything to be safely digitized.
Our vision is to empower clients — large and small — with their data to make better business decisions. Under the current circumstances, we've been helping our clients navigate daily changes. If they qualify for funding programmes, we help them apply with access to real-time data and the efficiency of cloud technology. Every win right now is worth celebrating.
Published by Canadian Accountant. This article originally appeared as a case study in the resources section of receipt-bank.com and is reprinted with permission of Receipt Bank Canada. Sean Duffy joined Welch LLP in Ottawa in September 2020.