Profession
Practice
Standards
US audit watchdog releases 10th Canadian accounting firm inspection report this year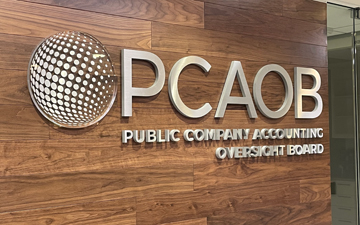 PCAOB Chair Williams warns of stronger foreign firm enforcement in same week as a flurry of 25 inspection reports released, including accounting firm Richter LLP
TORONTO, Nov. 20, 2022 – Amid warnings this past week of stronger enforcement to come, the Public Company Accounting Oversight Board in the United States has released its 10th Canadian accounting firm inspection report this year, the highest number since 2018. The US audit watchdog published its inspection report of Montreal accounting firm Richter S.E.N.C.R.L./LLP amidst a flurry of 25 inspection reports, many of which were in foreign jurisdictions.
One of the largest accounting firms in Canada, Richter is a limited liability partnership (known in Quebec as a Société en nom collectif à responsabilité limitée or S.E.N.C.R.L.), with offices in Montreal, Toronto, and Chicago. The firm has an estate planning service called the Richter Family Office that was profiled in the Globe and Mail in 2016 and promoted through sponsored content this week.
The inspection report, which was completed on August 18, 2022, pertains to just one audit of an unidentified public company, in which Richter was the lead auditor. Unlike in 2018, when the PCAOB identified audit deficiencies, Richter passed the inspection report without audit deficiencies related to unsupported opinions.
The report does note, however, that the firm was non-compliant with AS 3101, The Auditor's Report on an Audit of Financial Statements When the Auditor Expresses an Unqualified Opinion. In the audit reviewed, the firm's audit report did not include an accurate identification of the applicable financial reporting framework under which the financial statements were presented.
As reported previously by Canadian Accountant, the PCAOB provides a level of transparency to stakeholders that is not provided by the Canadian Public Accountability Board (CPAB). The PCAOB publishes its inspection reports online and provides details related to firms and their compliance. CPAB began a public consultation on its disclosure practices this year.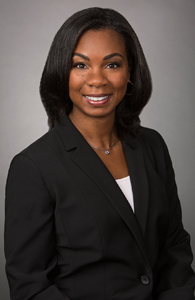 PCAOB Chair Erica Williams promised enforcement with "renewed vigilance" at the 14th International Institute on Audit Regulation.
PCAOB Chair issues warning to foreign accounting firms
This past Wednesday, PCAOB Chair Erica Williams addressed the 14th International Institute on Audit Regulation, which was attended by nearly 80 officials from audit regulators in nearly 40 non-U.S. jurisdictions. In her keynote address, Williams identified the US audit watchdog's strategic goals, the third of which is strengthening enforcement, including "enforcement actions cross borders."
Williams noted that the PCAOB has sanctioned 11 non-U.S. audit firms and associated persons in nine jurisdictions this year for violations of PCAOB standards and rules. That number included sanctions against three Canadian firms. As noted by Williams, "Most of those matters involved PCAOB-registered firms located in countries where the PCAOB and the home-country audit regulator have entered into cooperative arrangements and where PCAOB enforcement staff coordinated with our non-U.S. counterparts."
Williams then recounted how the PCAOB is "approaching enforcement with renewed vigilance," increasing both the frequency and cost of penalties for non-compliance, in a year in which the regulator broke its record for the largest monetary penalty ever imposed on an individual in a settled case — twice.
Williams also noted that the PCAOB is "rethinking how we identify cases, the types of cases we pursue, and the sanctions we impose. We will continue to use every tool in our enforcement toolbox, including working cooperatively with our international counterparts."
This year, the PCAOB has published 10 inspection reports of Canadian public accounting firms, three short of the 13 it published in 2018. It is worth noting that, in the three years following the Great Recession of economic collapse in the US, the PCAOB published around 20 inspection reports per year.
By Canadian Accountant staff. Top image and Erica Williams photo provided courtesy of the PCAOB.