Profession
Practice
Ethics
Canadian Accountant's most popular stories of 2022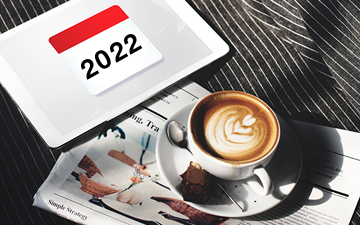 The top five stories and some honourable mentions from the past year's reporting
TORONTO, Dec. 30, 2022 – During the past year, Canadian Accountant published 175 articles on a variety of topics relevant to the Canadian accounting profession, from public practice to management accounting to students in the CPA program.
It was an eventful year for corporate accountants, whose companies faced higher operational costs and labour shortages. It was an eventful year for audit firms, which found themselves under the increasingly watchful eye of a newly vigilant US audit watchdog. And it was an eventful year for the practitioners, marked by mergers on one hand and, on the other, the potential split of a Big Four professional services firm.
In reverse order, here are the five articles that proved most popular with our readers in 2022.
Back in April, the International Federation of Accountants, in partnership with Audit Analytics (which also provides data to Canadian Accountant), published audit fee data from around the world. The data was actually from 2020, in the midst of the pandemic, but we can assume that audit fees have only increased since then. Canadian non-audit fees held steady while audit fees increased but nowhere near the increases seen in the United States.
Allan Lanthier is one of our most popular columnists. As a retired partner at one of the Big Four accounting firms in Canada, he has a knack for interpreting complex tax schemes into information that accountants can dissect and the public understand. One can argue safely that this column contributed to the federal government's decision to finally close a tax loophole that had operated with impunity for years.
3. An independent source for insights into the CPA program
When we talk about the CPA profession, we often forget the thousands of students in the CPA program, who are aspiring to become chartered professional accountants. Many of those students are loyal readers of Canadian Accountant columnist Gevorg Grigoryan, a CPA program coach and mentor, who has written for Canadian Accountant since 2020. In this article from March 2022, Gevorg broke down the acronym soup known as CPA PEP PER: Planning for PER (Part Two): How to write the CPA Canada practical experience requirements report.
Cheating on ethics exams? Oh, dear. For a profession with an ethical code of conduct, it was a major embarrassment when accountants around the world — including in Canada — were caught cheating by the PCAOB on internal mandatory exams. The PCAOB and CPAB both levied financial penalties on PwC Canada over the scandal but it did not go unnoticed that the Canadian audit regulator's fine was much, much lower than that of the PCAOB.
1. Canadian Accountant series on Ernst and Young planned split
When Carmine Di Sibio, the Global Chairman and CEO of Ernst and Young LLP, announced earlier this year that the professional services firm would split its audit and advisory business lines, it shook the profession like nothing since the days of Arthur Andersen. The amazing thing about the process is how tight-lipped the partners, both active and retired, have been — concerned as they are about risking their profit sharing and pensions.
Jeff Buckstein, a business journalist and accountant, wrote a three-part series on the EY split from a Canadian perspective, of which the most popular part was Assurance, consulting monetization driving EY audit split, say accounting experts. It even attracted the praise of the EY Global Vice Chair of Markets.
Honourable Mentions
We take pride in providing original, independent reporting in combination with a platform for diverse voices, expressing a range of opinions on the Canadian accounting profession. While we're proud of all our content, some articles stand out more than others. That would include Long Read: Why the Deloitte Canada – MNP deal makes sense for both firms. It was published in February 2021 but was still one of the most popular articles in 2022.
We have always been proud to partner with Audit Analytics on our annual new audit engagements series. And so, Special Report: Less is more in new audit engagements at Canadian Big Four accounting firms, deserves an honourable mention as a popular article from 2022.
And finally, Why is the Ontario Securities Commission examining Canadian audit firm ethics?, when the OSC is one of the governing bodies of the Canadian Public Accountability Board. It was as if the US Securities and Exchange Commission suddenly announced that it, rather than the PCAOB, was going to investigate audit firms in the US. Very strange indeed.
Thanks for being loyal readers of Canadian Accountant and we look forward to providing you with more independent journalism in 2023.
Colin Ellis is a contributing editor to Canadian Accountant.