Profession
Practice
Provincial
Mississauga firm makes case for flat accounting fees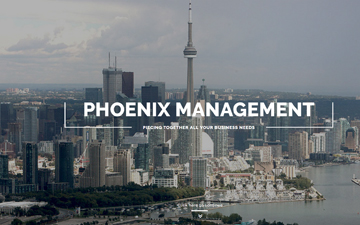 Phoenix Management in Mississauga implemented a flat fee system three years ago. Founder LaMar Van Dusen says his business model is a success
TORONTO – Unlike a growing number of law firms, the accounting profession has been slow to experiment with flat rates for services, despite assertions that the business model of accounting firms is flawed. But one full-service bookkeeping and accounting firm, Phoenix Management in Missisauga, Ontario, has built a successful business on the flat-fee model.
"It's been a winning formula for clients and for us," says director and founder LaMar Van Dusen. "Our clients have found it much more effective, in terms of costs and outcome, to depend on a single source of expertise." Van Dusen's firm has been billing clients a flat rate for the past three years. "It's going awesome. I wanted to make it simpler for small business owners."
Phoenix Management has two CPAs on staff and works with three CPA firms. The company also has three bookkeepers on staff and 10 employees in total. Its annual revenue is approximately $750,000. Van Dusen, who is not a CPA, began the accounting division with "zero" clients and credits Chartered Professional Accountant Mandeep Sahi, his executive vice-president, with building the business.
A broken business model?
Many experts are critical of the traditional SME firm business model, asserting that it can't keep pace with technology advances in the 21st century.
Ed Kless of Sage Accounting Solutions recently told CPA Magazine that "Unfortunately, accountants currently have a flawed business model. It's based on money times hours equals time. And that's just not sustainable in today's world. Especially when, the more efficient you get, the less money you can make. And that's a flawed business model."
The legal profession has offered flat rates for some years now. In fact, it even has a website on which lawyers from across Canada can advertise their flat rates: FlatLaw. It founder, Addison Cameron-Huff, sees the service as a marketing tool for lawyers.
The father and son team of futurists Richard and Daniel Susskind have warned accountants and lawyers about the risks to their professions in their books, The End of Lawyers and The Future of the Professions. They see two possible outcomes for professionals in this century: technology optimizes how professionals work or technology displaces traditional professions.
"Technology is in an adversarial relationship with the business model of current CPAs," says Kless. "That's a huge problem. What has to change is that business model because technology is not going away. It's only going to increase and get faster and have more of an impact. It's past time that CPAs changed their business model."
Mind the obligation
"People want to know what their fees will be on an ongoing basis," says Van Dusen, "and we've captured clients that way." Businesses, especially start-ups, can budget for services and charge the fees to their credit cards. Phoenix also has a 30-day opt-out clause. "I think we over-service our clients. They're getting more for their value than they're actually paying us."
Van Dusen points out that some clients, even though he is charging them a low, flat fee, "may call you 10 or 15 times in a month. You're probably losing money on that client." He says that's part of the obligation in providing a flat fee, that some clients feel they can call the firm's accountants 24/7.
Nevertheless, in Van Dusen's opinion, the accounting industry is "an old way of practice. I just don't think that accountants like [offering flat fees] because they feel they're going to lose money. A lot of people don't want to take the risk. And they don't like the obligation."