Profession
Global
Is CPA Australia making another mistake by not hiring a CPA as CEO?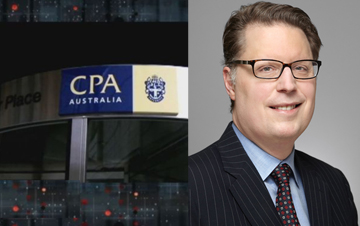 Governance expert Richard Leblanc on whether CPA Australia's move holds lessons for Canada
TORONTO, March 26, 2018 – Following a period of prolonged governance scandals at CPA Australia, professional accounting bodies down under appear on track for a new era of governance transparency, one which may challenge Canadian accounting bodies.
The hiring this week of a former banking executive who is neither a CPA nor an accountant to lead CPA Australia means Australia's two largest accounting bodies are now led by non-accountants. The new CEO of CPA Australia, Andrew Hunter, is the former head of Australia's Export Finance and Insurance Company and previously held senior executive positions at Macquarie Capital. Rick Ellis, CEO of CA ANZ, previously held CEO positions in the arts and media sectors.
"It is not uncommon after a crisis or scandal to recruit from the outside like CPA Australia has done," says Richard Leblanc, associate professor of law, governance and ethics at York University. "Outsiders have no internal legacy baggage or allegiances, and bring a fresh set of eyes." Leblanc is the editor of The Handbook of Board Governance, a guide for public, private and not-for-profit board members.
"Outsiders, however, are a risk because they are new to the culture, management working relationships, and accountability to the CPA Australia Board," cautions Leblanc. "However, the right outsider, chosen carefully, with detailed reference, background and even now personality checks and testing — can be very effective and hit the ground running."
Meltdown Under: The scandal at CPA Australia
As reported by Canadian Accountant in our feature story, "Meltdown Under: How a governance controversy turned CPA Australia into a national scandal," the former chief executive officer of CPA Australia, Alex Malley, CPA, was ousted following a member revolt over compensation. The story made international headlines and led to the eventual resignation of the entire board.
The scandal not only led to the disclosure of Malley's salary ($1.79 million) but the salary of rival CEO Rick Ellis ($1 million). As reported by Australia's Financial Review, Mr. Hunter will earn a maximum of $866,000, made up of base pay of $650,000 and an at-risk bonus worth another $216,000, with a notice period of six months. CPA Australia is the country's largest accounting body, with a membership roughly equivalent to that of CPA Canada.
CPA Canada does not disclose employee compensation, as not-for-profit organizations in Canada are not required to report employee compensation. "Our board has a human resources committee which is regularly reviewing the compensation landscape through a third-party to ensure that CPA Canada's compensation structure is aligned with the marketplace," reported CPA Canada to Canadian Accountant in 2017. "The committee and the overall board includes public representation."
Fit may be more important than specialized knowledge
Leblanc contends that "the attributes for success as a CEO — such as strategic planning, execution and growth — are not the same as the attributes for success as an accountant — such as rigour, attention to detail, and technical analytical skills. Often times, these attributes can be inversely related. Some of the best business school deans have come from the business sector not academe.
"Lawyer, accountants, consultants, engineers, etc., normally promote from within with internal successor grooming. However, I am not at all surprised for CPA Australia to look to the outside this round. Any board has the prerogative to do this. Generally, and not specific to this situation, if the internal bench is weak, or fractured with dysfunction, particularly after a crisis or scandal, then going to the outside can be very wise."
The new CEO of CPA Australia need not be an accountant, continues Leblanc, as long as he is "a quick study, from a related sector, with a proven track record in the CEO chair, and attributes that are aligned with implementing the strategic plan of CPA Australia."
Colin Ellis is the managing editor of Canadian Accountant. Read more about The Handbook of Board Governance by Dr. Richard Leblanc.