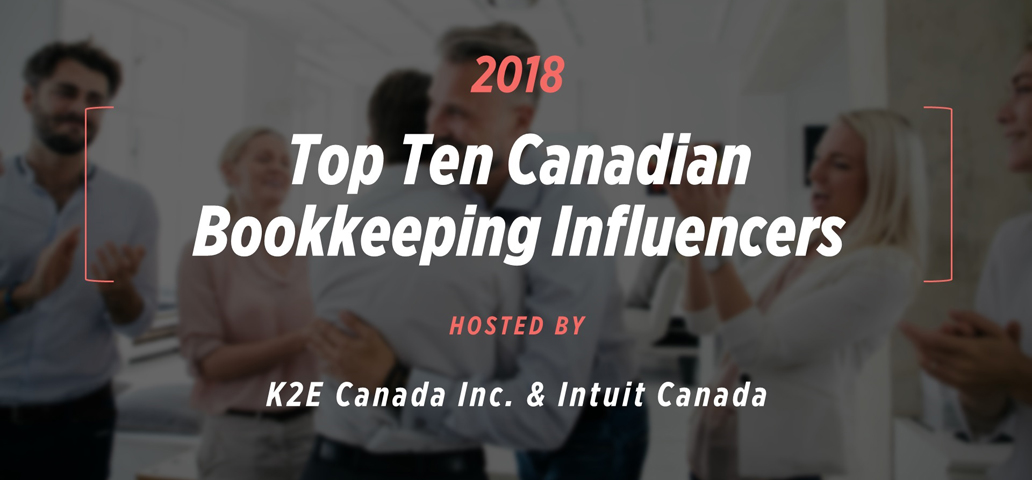 Profession
Canadian accountants among 2018 Top 10 bookkeeping influencer awards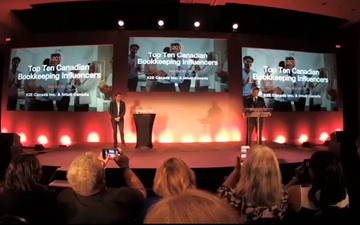 The Top 10 Influencers in the Canadian bookkeeping world were emceed by Canadian Accountant at Get Connected Calgary presented by Intuit Canada
CALGARY, May 31, 2018 – The Top 10 Influencers in the Canadian bookkeeping world were announced this week at Get Connected Calgary 2018, presented by Intuit Canada. The inaugural awards, which included two chartered professional accountants, were sponsored Intuit Canada and K2E Canada.
The finalists were determined by an independent panel of judges, including Colin Ellis, managing editor of Canadian Accountant, who also emceed the presentation. The Top 10 Influencers, in alphabetical order by last name, are:
1. Juliet Aurora, AIS Solutions /Kninja, Burlington, ON
2. Esther Friedberg Karp, EFK CompuBooks Inc., Thornhill, ON
3. Steve Loates, AIS Solutions /Kninja, Burlington, ON
4. Jennifer Moore, Moore Details Inc., Foxboro, ON
5. Dianne Mueller, Soma Small Business Solutions, Gibson, BC
6. Carrie Mulrooney, Mulrooney & Associates Inc., Kitchener, ON
7. Marnie Stretch, Accounting Loft, St. Albert, AB
8. Andrew Wall CPA, CMA, CPA, 4IT.CA, Toronto, ON
9. Bob Wang CPA, CA, Legacy Advantage CPA, Vancouver, BC
10. Marge Wegren-Debre, 51 Computing Strategies, Edmonton, AB
The awards were the brainchild of Alan Salmon, the founder of K2E Canada, who called the event "the culmination of a journey." Salmon, who has presented accounting technology professional development seminars to accountants and bookkeepers for more than 30 years, says "I have long felt that there was a need each year to recognize the influencers who have made such an outstanding contribution to the Canadian bookkeeping world."
The criteria for the awards were as follows:
• Contribution to others' success in the Canadian bookkeeping profession.
• Impact on the continuing evolution of the profession.
• Directly or indirectly contributing to the prosperity of Canadian small business.
• Regarded as a thought leader in the bookkeeping community.
• Helping to raise the standards of Canadian bookkeepers through education.
The awards were presented by Jeff Cates, president and chief executive officer of Intuit Canada. You can watch the awards presentation below:
Colin Ellis is managing editor of Canadian Accountant.