Profession
Practice
MNP continues Eastern Canada expansion with Cornwall accounting merger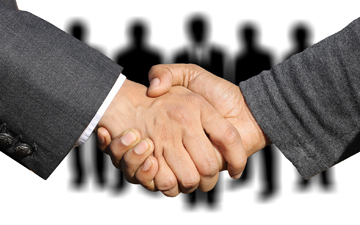 64-year-old CKDM LLP of Cornwall to be rebranded as MNP firm in June
TORONTO, April 5, 2018 – Canada's fifth largest national accounting and business consulting firm, MNP LLP, continues to build its presence in Eastern Canada with the announced merger this week with Craig Keen Despatie Markell (CKDM) LLP of Cornwall, effective June 1, 2018.
The move follows another merger in January 2018 with an unnamed London, Ont. firm and the creation of a new MNP region labelled Southwestern Ontario. This week's merger will build on the firm's existing presence in Ottawa, Kanata and Brockville.
"As we continue to grow our firm to serve the needs of this thriving region, we are excited to welcome a well-established accounting firm that shares our values and client-centric approach," said Jeremy Cole, executive vice-president, Ontario, Quebec and Atlantic Canada, MNP.
According to Cole, the Cornwall location was a good fit, both from a regional standpoint and in terms of MNP's strategic plans for expansion across Eastern Canada. CKDM is the largest full-service accounting firm in Cornwall, consisting of six partners and 13 staff, all of whom are from Cornwall and the surrounding area.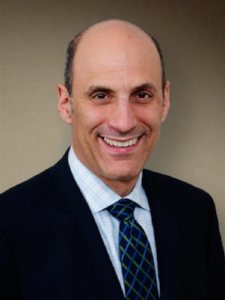 Jeremy Cole, executive vice-president, Ontario, Quebec and Atlantic Canada, MNP. [Photo: MNP LLP]
The Cornwall firm, which was established in 1954, has provided professional accounting, tax and consulting services to a diverse client base for over 64 years. The CKDM team will remain at its current location but will be rebranded as MNP in June 2018.
"Changing and dynamic market conditions are impacting the way businesses must operate – including our own firm," explained Ian Murphy, a CKDM partner. "We are continually looking at new ways to help our clients achieve their goals and one of our goals is to enhance our current service offerings across all of the key sectors in our local economy.
Merger trend continues in 2018
As reported by Canadian Accountant, a combination of market and demographic factors ("Is there a demographic crisis looming in Canadian accounting?") is driving mergers and acquisitions in the SME practice sector across Canada. In January, we predicted that consolidation will accelerate in public practice ("10 fearless predictions for Canadian accounting in 2018").
Founded in 1958, MNP has grown to more than 70 locations across Canada. The Calgary-based firm is the largest of the mid-market focused firms in Canada. MNP first entered the Ontario market in the summer of 2008 and since that time has grown to 23 locations.
"The economy of Cornwall has diversified significantly over the past decades and, as such, has proven to be very resilient. Cornwall continues to attract companies in a range of sectors; all of which MNP is already intimately serving," noted Cole.
"We are excited to build on the strong presence our MNP teams have already developed servicing diverse clients in the region and are looking forward to helping more businesses in the area reach their full potential." Adds Murphy, "As part of MNP, our clients will benefit from access to hundreds of MNP professionals and specialists across more than 70 Canadian locations coast to coast, as well as more than 40,000 professionals in over 100 countries globally through its Praxity alliance."
Colin Ellis is the managing editor of Canadian Accountant.