Practice
Management
Strategy
Coronavirus & accountants series, part three: Ish Jindal CPA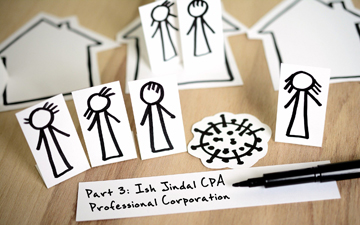 Precaution not panic as clients react differently to COVID-19, says Ish Jindal
In this week-long series on how coronavirus and COVID-19 is affecting accounting firms and sole practitioners, we are profiling six accounting firms across Canada. Read our profiles of DSK LLP of Cambridge and Kitchener, and Andersen Tax of Vancouver and Calgary. Today, Ish Jindal CPA Professional Corporation of Toronto and Woodbridge, Ont.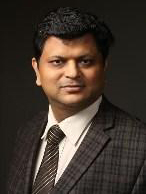 Some new and potential clients still want to meet and get to know people in his firm, says Chartered Professional Accountant Ish Jindal.
WOODBRIDGE, April 1, 2020 – Ish Jindal says his firm is taking precautions but not panicking.
"As the number of coronavirus cases in Canada are rapidly increasing, precaution is absolutely essential and we are following all the advisories issued by the Public Health Agency of Canada. We are taking precautionary measures both within our firm and in dealing with our clients," Jindal elaborates.
"Our firm's policy during this pandemic is to avoid in-person meetings unless it's absolutely necessary. Clients are requested to inform us if they are feeling sick or they have travelled outside of Canada in the last two weeks before setting up those necessary meetings," he adds.
The firm is encouraging all new and existing clients to e-mail their tax documents or share the documents online via means such as Dropbox. When the documents are received, an automated confirmation is sent acknowledging receipt, along with a note stating that one of the staff — there are four additional employees — will call back within 24 to 48 hours to discuss their files, says Jindal.
Mixed response from new, potential clients
He notes that existing clients have shown understanding towards this policy and are agreeing to meet electronically or talk over the phone to discuss their tax matters. But there has been a mixed response from new and potential clients. Some express a desire to meet and get to know the people in the firm, whereas others are appreciating being able to participate through online services and phone meetings.
The firm has hand sanitizers placed at the entrance of its offices with signs directing clients to use the sanitizers before entering and to let the staff know whether they have any flu or cold symptoms.
Staff are also advised to stay home if they are sick, and elderly individuals are given the option to work from home, says Jindal.
In terms of volume, "even though it is not the peak time of the tax season we do feel the traffic for new and potential clients is low to some extent. Existing clients are sending their files to our secured email or are dropping the papers off at the reception," says Jindal.
Tomorrow: Part four in our series, featuring sole practitioners Catherine Barrie and Larry Hemeryck, both of Ontario, will run tomorrow. Jeff Buckstein, CPA, CGA is an Ottawa-based freelance business journalist. Read the full series in order:
Coronavirus & accountants: 6 accounting firms speak out
Coronavirus & accountants series, part two: Andersen Tax LLP
Coronavirus & accountants series, part three: Ish Jindal CPA
Coronavirus & accountants series, part four: Sole practitioners
Coronavirus & accountants series, conclusion: Colby McGeachy