Partner Posts
Practice
Software
How the FreshBooks Partner Program helps Canadian accountants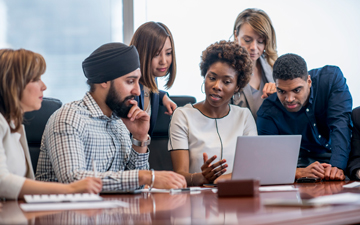 Twyla Verhelst of FreshBooks on the real value of an accounting partner program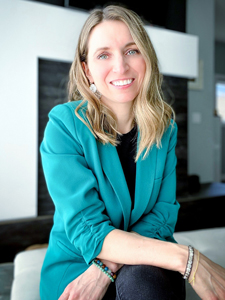 Collaboration and engagement are core values of Twyla Verhelst, CPA, Director of the Accountant Channel at FreshBooks.
PARTNER PROGRAMS provided by accounting software and application providers are designed to empower and engage accounting professionals on many levels. These programs stem from the recognition that the relationship between their technology and the accounting professionals who use it goes much deeper than simply troubleshooting technical issues or discussing new features.
While incentives like free accounts and client discounts are common, the real leaders are the software providers that realize that the backbone of their programs is ultimately the individuals who participate in these communities. In other words, people are the most important component of any community.
People make all the difference
The value of an accounting partner program, such as FreshBooks partner program, isn't a laundry list of perks, it's the quality of the relationship that develops between the program organizers and the accounting partners themselves. In order to forge this bond, a high level of trust, unwavering support and opportunities for growth must be established.
When exploring your options as an accounting professional, in addition to the standard pros and cons or risk and reward paradigms, I also urge you to also consider the following criteria:
It should provide real-world value.
Education and training should be a primary component of any accounting partner program. A robust partner program will provide you with hard and soft skills from certifications to classes on client management techniques. At the baseline, the program should offer opportunities for accounting professionals to uplevel their skills on the platform, but programs that go the extra mile will also offer pathways to both personal and professional growth.

Collaboration is key for innovation, which is precisely why the strongest partner programs also provide a space to gather—whether it's an online group, via in-person events, or both. There should always be a place for professionals to connect and troubleshoot, share tips, and gather around the metaphorical water cooler.
It should align with your values and goals.
When an accountant or bookkeeper chooses a specific software, they often see this tool as a reflection of themselves, and by extension, a virtual representation of their personal beliefs and integrity.

The age of neutral business is rapidly closing, making way for a new, more transparent way of doing business: Companies have an obligation to showcase their values in a public way. It's more than public relations or marketing, it's genuine relationship-building—companies are powered by real people. Functionality may come first, but prospective users also evaluate products and services based on nuanced personal ethics.
It's important for accounting partner programs to show care and respect for the communities they serve. This may show up in many different ways, like commitments to diversity in the industry and on their own teams, a pledge to champion mental health, and passionate support for small businesses.
Depending on the role you plan to play in the partner community, you'll want to determine if the group is new, and therefore small, or large and well-established. Large, established groups will have numerous resources to navigate, and may carry more clout in the industry because of their brand-name awareness.
But don't overlook newer partner programs—if your goal is to stand out and become an industry leader, a community that's just getting started is a golden opportunity. Being a founding participant or early-adopter is a strategic way to ensure your voice is heard. In smaller groups, you can more easily speak up about your values and make suggestions about the resources you'd find most helpful.
Partners should feel valued, supported, and heard.
Word of mouth is one of the most powerful forms of referral. If your industry peers have had a positive experience, you're more likely to check out the program. If they had a negative experience, you'll steer clear.
How do you know what people are thinking and feeling? You can reach out and ask them, and you can also check out social media. This is an excellent way to start your research and observe how the group's participants talk about their experiences in the program—not just the tangible benefits, but how they actually feel. Are they feeling supported and heard? Or are they frustrated with the support, usability, or accessibility?
After skimming individuals and user groups online, take your investigation one step further and reach out to the accounting partner community itself. Ask them for examples of how partner feedback was used to help make changes to the product or the partner program. They should answer your questions freely and feel genuinely interested and excited about your conversation.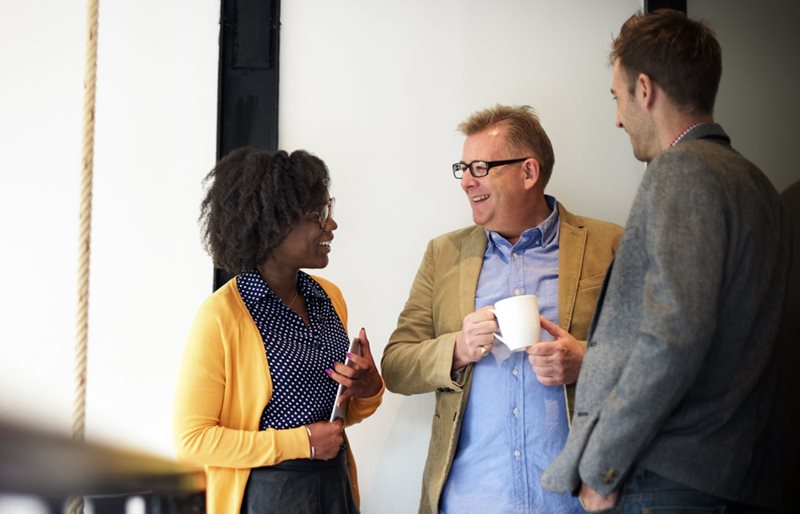 The real leaders are the software providers that realize that the backbone of their programs is ultimately the individuals who participate in these communities. (SHUTTERSTOCK)
It really is all about you
This isn't selfish, it's true. The more you feel cared for, the more you'll be able to care for your clients. In a profession known for introversion, how we come together is part of what defines us. Choosing a partner program is a personal process, and the decision should be carefully considered — but the rewards are tangible. When you find where you fit, you increase communication and collaboration, share incomparable insights, and strengthen our entire industry.
Twyla Verhelst, CPA is director of the Accountant Channel at FreshBooks. Top image: iStock. Author photo courtesy: Freshbooks.