Bridget Noonan
Opinion
Practice
The #1 factor for accounting practitioners looking to sell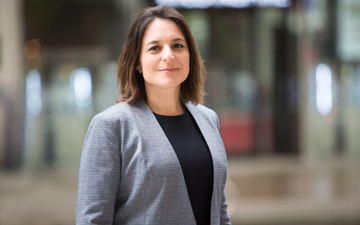 Buyers should be aware of what sellers really want, says Bridget Noonan
Vancouver – In a previous article on Canadian Accountant, I highlighted a number of factors that are likely to affect the value of an accounting practice when a public practitioner is looking to sell. But what if you're looking to buy a firm or a block of clients? Then you need to know what sellers are looking for. And it's not money.
When discussing succession in a group setting, the number one question is, "What is the going rate?", which refers to the percentage of total billings. However, this is not really the deciding factor when a practitioner selects a successor. The number one question has always (and likely will always be) "How do I ensure my clients will be taken care of?"
This speaks to the dedication and professionalism (and perhaps the excessive, type-A personalities) of our profession and its practitioners. This also speaks to the typical structure of the deals, as there has been little change for 30+ years, until now. You all know the arrangement I'm referring to: You go back and forth for months to agree on a percentage of billings, which will be paid out over three years, based on retention.
It is no wonder the ability to service one's clients and ensure they stay is a major concern — especially in B.C., where there is still a strong presence of the lingering forklore of the unlucky few who walked away with pennies on the dollar due to significant retention failures. It is this softer condition of sale that makes it difficult for a young entrepreneur with little experience in public practice to acquire a firm or block of clients. I have seen practitioners choose to either:
Enter into deals with larger firms that are not the right fit for the cIient base, either in the ability to provide individualized service at previous levels or to keep pricing within ranges clients have been trained to expect; or

Walk away while providing clients with the contact information of various collegues, rather than take a chance and leave their clients with a unseasoned acquirer.
If you are senior staff with little firm operational experience, or you are a seasoned professional with little public practice experience, it will be difficult to find a practitioner who is willing to leave their clients with you. You will need to consider alternative options to an outright acquisition. The various options, each with their own pros and cons, include:
Grow organically.

Identify a practitioner in a desperate situation (which I don't recommend).

Join an established practice with a current succession issue.

Put in the sweat equity as part of a three- to five-year succession plan for an established practitioner.
In any case, buyers will need to take a risk that will involve a considerable investment of time and money. These precious resources will be spent in identifying and developing new clients or in integrating within a current structure with the intention of purchasing or joining. Remember not to stay too long without an formal agreement in place, as things may not work out as you envision.
Bridget Noonan, CPA, CA, is a partner at Clearline Consulting, which provides a myriad of service to practitioners and their staff. If you need help with an internal or external succession plan or are looking at buying or selling part or all of your practice provide your contact information here. To receive our public practice newsletter visit our website or sign-up here.