Bridget Noonan
Opinion
Practice
Canadian accounting firms: Is it a buyers' or sellers' market?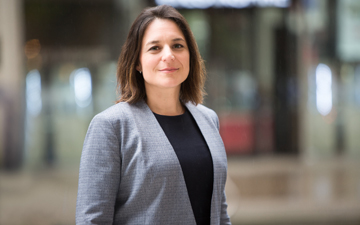 Bridget Noonan on the 5 drivers that will determine the price of your practice
VANCOUVER – Now that we've come to the end of another busy tax season, succession planning is a topic of interest for many Canadian accountants. This is especially true for sole practitioners and smaller firms whose succession plans may be less defined than those in larger firms.
As a consultant to practitioners across Canada, I consistently hear the frustrations voiced by practitioners, especially by those who continue to provide a myriad of services with little specialization. As the complexities in all areas of public practice increase, trying to stay on top of everything can be overwhelming.
So let's tackle the question that I know is on your mind: "Is it a buyers' or sellers' market if I want to sell my practice?" Here are five key drivers to consider:
1. Location, location, location
Firms located in large metropolitan areas have little trouble in identifying parties to start initial conversations. More suitors typically means the ability to negotiate a better selling price. For practitioners located in more remote locations, you will need to focus on building an internal succession plan, or look to the firms in the mid-size market who might contemplate a satellite office. But don't get too excited about the valuation of your firm in either of these scenarios.
2. The Block
Regardless of the type of services you provide, if your total revenues are under $400,000, you are an easy acquisition. Absorbing these engagements into a current structure is not likely to put undue pressure on the system of an established and well-run small practice. In the $700,000+ category, unless there are one to two senior staff (no, not one of the partners), staying on payroll your potential acquirers are likely to be limited to the larger, mid-size market. However, a practice that can supply the acquirer with talented staff to run the block can mitigate the size issue significantly.
3. Talent
In today's market, "buying talent" is much more attractive than "buying clients." Firms at all levels are looking for the next generation of public practitioners to fund the "pension plans" of a quickly aging demographic.
Many practitioners take great pride in being the primary contact for their clients. These type of practitioners add all the value to their firms. If this is the case in your practice, then transitioning the practice to an acquirer becomes much more difficult. Your price will suffer as a result.
Firms are looking for talented individuals to help manage clients. These employees must have a real depth of skills in areas such as assurance, taxation, technology and cloud computing, and business advisory services. Employees that merely know how to punch information into tax software or post journal entries into dated accounting software are quickly losing their value. They will (negatively) impact the value of your firm.
4. Niches
Niches can create a higher value or can work to your detriment. Consider the 2016 vs. the 2019 value of a practice that specialized in the provision of past disability tax credit claims. The value of a niche segment of clients or a service is in the identification of a purchaser that sees value. A niche in a stable industry with loyal clients that pay on time will always fetch a better price than those in a volatile market with lots of ups and downs.
5. Technology
Be prepared to take a significant concession if you still have paper files (yes, they are still out there, so buyer beware) for your compilations, reviews and audits. A moderate reduction will likely be applied if you are processing bookkeeping in laborious accounting software that needs to be transitioned to the Cloud.
Overall, in my opinion, the window for selling your practice anywhere in the $0.75 - $1.00 of billings range is starting to close (presuming billings is even the best valuation indicator in today's market). If it isn't yet a buyer's market in your location it is moving there quickly and, quite frankly, small practitioners need all the help they can get in today's world of public practice.
Bridget Noonan, CPA, CA, is a partner at Clearline Consulting, which provides a myriad of service to practitioners and their staff. If you need help with an internal or external succession plan or are looking at buying or selling part or all of your practice provide your contact information here. To receive our public practice newsletter visit our website or sign-up here.