Management
Standards
Fraud Blotter: Former Manitoba CPA sentenced to six years in prison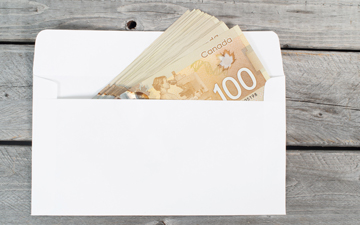 Our roundup of recent accounting fraud allegations and sentencing
TORONTO, July 25, 2018 – The Canadian Accountant roundup of recent accounting fraud cases reveals the importance of implementing payroll controls and ongoing monitoring of employees. We include links to original articles for further information.
Crossing the FineLine of fraud
A former Chartered Professional Accountant who was kicked out of CPA Manitoba in 2016 was sentenced this week to six years in prison. Maximilian (Max) Panzo, former CFO and EVP with Winnepeg-based Fineline Communications (now Fineline Solutions), will serve a remaining 31 months for defrauding his employer of $2 million between 2008 and 2015.
"The crime that Mr. Panzo has committed was premeditated, sophisticated and ongoing. It was not impulsive. It was calculated and purposeful," wrote Court of Queen's Bench Justice Sadie Bond. As reported by Katie May in the Winnipeg Free Press, Panzo used his sole access to the executive payroll system to create fraudulent payroll entries. Though he used some of the proceeds from the crime to fuel a gambling habit, the Court rejected the idea that Panzo was "in the grips of an addiction."
As reported by May, "In 2015, the company was about to be sold, and the purchaser wanted access to the payroll documents. Panzo tried to keep his fraud hidden by removing computers from the company office and concealing certain documents."
Panzo has been in custody since April 2016. CPA Manitoba brought charges of professional misconduct against the member and cancelled Panzo's membership in December 2016.
Payable problems at Prairie Livestock
Gregor Gmerek of Moosomin, Sask., has been sentenced to four years in prison on fraud and forgery charges for defrauding his former employer, a livestock brokerage, of $1.2 million between 2008 and 2010. The German national, who came to Canada 24 years ago through a German/Canadian military program, now faces deportation.
According to a story published in 2012 by the World Spectator, "Gmerek perpetrated the fraud by writing cheques to himself, then voiding those cheques on the accounting system and entering legitimate-looking payments into the system-for example payments to farmers for cattle."
The excellent account, by Kevin Weedmark, details the frustration of company management in uncovering the accounts payable fraud, and the advice of Elizabeth Nguyen, an expert on employee fraud with MNP LLP in Regina. Nguyen recommends that an employee suspected of fraud should not be fired but rather removed temporarily from his or her position.
"We suggest if you suspect an employee, it's best to have that person removed from the organization-send them off on a course or on vacation, use that time when they're away to look deeper into the documents, or suspend them. If an employee is suspended, they're still an employee, and obligated to come in to be questioned, or to assist with the investigation. Don't terminate the employee right away."
Making a Marck in the blotter
Earlier this month, the Hamilton Police Service Major Fraud Unit charged Elizabeth Marck, 57, with allegedly defrauding CUPE Local 786 of approximately one million dollars. The Hamilton resident had been a payroll specialist for 33 years at St. Joseph Healthcare and served as the treasurer of the union local representing St. Joseph's Healthcare workers for seven years.
Marck, who is not a professional accountant, is scheduled to appear in court on August 7, 2018.
Colin Ellis is the managing editor of Canadian Accountant.