Management
Leadership
Strategy
Communications: The critical role of accountants during the COVID-19 outbreak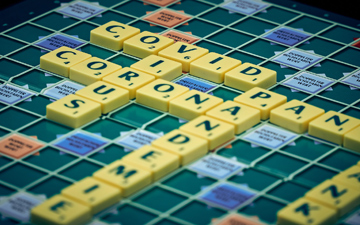 Clients are looking to their accountants for financial information and more during the coronavirus crisis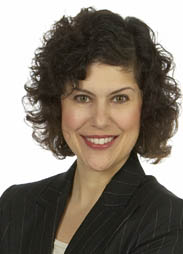 You have a responsibility to your stakeholders, but you also have one to yourself, says Andrea Lekushoff of Broad Reach Communications, which has helped leaders at national and Big Four accounting firms for nearly two decades.
TORONTO – The COVID-19 crisis is touching every corner of our lives. People are legitimately worried about their family's health, their children's schooling, the plans they've had to postpone or cancel, the role they can play in containing the outbreak, and many other wide-reaching personal and community concerns—and, as if that weren't enough, they're also deeply concerned about their financial future. Businesses have had to reduce hours and staff, temporarily shut down, or even close entirely. Revenues are down. Markets continue to fall. Uncertainty abounds.
At Broad Reach, we've been helping leaders at national and Big Four accounting firms communicate through crisis and build strong brands for nearly two decades, and before that I worked in strategy consulting at Deloitte. So I understand the important role accountants need to play in helping people through challenging times. Your clients are looking to you for up-to-date, accurate financial information and updates about government incentives to help them get through this crisis and avoid shutting down or at least only do so temporarily. Your employees want to be reassured about the future, and they want your guidance on how to best help their clients through this difficult time. As the world works together to try to contain this pandemic in the coming weeks and months, make it a priority to communicate frequently, openly, and empathetically with all of your stakeholders.
Be your clients' best source of information
There's a lot of available information out there, and it can be extremely confusing for people to sift through it all to find what's relevant to them. As your clients' trusted advisor, you can be the voice that cuts through the noise to help them understand what's going on and what they can do to protect their future. Take the time to:
Reach out personally. Email or call your clients directly to make sure they know you care. Now is the time to be there for your clients.
Ask how they're doing. Hearts and minds are consumed with this crisis, and people want to talk. Take an interest in the wellbeing of their families and communities. Share your own stories.
Listen to their concerns. Your clients undoubtedly have a lot of questions. Take the time to let them open up about their concerns, and address each one with patience and empathy.
Give proactive advice. Advise your clients on what they should be doing now to protect their business, with tips on things like how to reduce costs, put off expenditures, and minimize tax installments. They may have had to lay off employees, temporarily close shop, or even shut down their business entirely, earning little to no revenue. Explain the strategies they can use to mitigate their losses.
Share regular, up-to-date information: Monitor developments in financial and government regulations and share the details as soon as you have them. Interpret changes for your clients so they understand their impact. Help them understand the various government programs and incentives that can help them keep their business afloat. Make a point of passing along useful articles or action plans about managing through the outbreak.
Admit when you don't know something. If you don't know the answer to a question, that's okay. There's never been a better time for transparency. Take the time to seek out credible sources, and share the information as soon as you have it.
Inform and reassure your employees
Your employees are your most valuable resource; without them, you have no business. An open, honest, well-informed communication strategy is critical here, too.
With employees, your approach should have two main angles: 1) getting information to them that they can use to educate clients about mitigating losses and making it through this crisis, and 2) reassuring them about the broader situation and what it means for their employment, both day-to-day and into the future.
Of course, step one is to monitor and follow all publicly issued guidelines and directives. Your employees need to see that you're doing everything possible to protect their lives and the lives of the public above all else. Things are changing daily, even hourly, so stay informed and adjust your approach as often as needed. Consider creating an easily accessible repository for FAQs and other information, and even preparing messaging in advance for various scenarios (such as mandated lockdowns or required layoffs/closures). Share information as soon it's available, and be empathetic to your employees' wide-reaching concerns and challenges.
Go easy on yourself
One more thing: be forgiving of yourself. Everyone's figuring this situation out as they go; there's no handbook for COVID-19. Not only are you trying to do what's right for your clients and your employees, but you're also facing your own personal stresses, trying to keep yourself and your family healthy, maybe working from home with children underfoot or concerned about aging relatives. You do have a responsibility to your stakeholders, but you also have one to yourself. Take the time you need, be calm, go easy. You've got this.
With more than two decades of experience as a communications strategist and trusted advisor for some of the world's most respected global professional services firms, Andrea Lekushoff is the president of Broad Reach Communications, a PR agency specializing in crisis and reputation management, corporate and consumer PR and social media, public and stakeholder relations and executive profiling. She can be reached at alekushoff@brpr.ca.
Image by Markus Distelrath from Pixabay.