Global
Business
Technology
DH Corp buyout a home run hitter in global fintech funding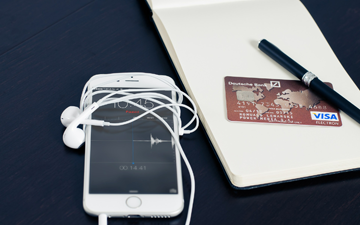 Toronto-based company's buyout skews results of KPMG Pulse of Fintech report
TORONTO – Fintech buyout slugger DH Corporation should stand for designated hitter instead of the former Davis + Henderson. So big was the Toronto-based company's buyout in March that it accounted for more than half the total fintech funding in Q2 2017 in the Americas, according to the latest KPMG Pulse of Fintech report.
It was the top fintech deal in the world during Q2, at $3.6 billion (all figures US$) , dwarfing Mastercard's acquisition of VocaLink, at $1.1 billion, and the largest takeover of a Canadian company by a foreign firm since 2014.
A truly global deal, DH Corp. was acquired by British banking software firm Misys, which is backed by the Texas-based Vista Equity Partners, a private equity and venture capital firm focused on fintech financing. Misys, the world's third biggest financial software provider, will form a new company from the deal called Finastra, which will be headquartered in London.
The largest deal of Q2 by far, the DH deal skews not only Canadian figures but also deal values for all of the Americas. Total global fintech investment more than doubled quarter over quarter in Q2 2017 to $8.4 billion, up from $3.6 billion in Q1 2017. In Q2, fintech investment in the Americas hit 147 deals.
Outside of the DH deal, fintechinvestment in Canada was relatively weak in Q2 — although, according to the report, "there are no indications that this softness will linger beyond the quarter. Interest in the fintechmarket seems to be remaining quite high among Canadian investors, with growing interest particularly from pension funds."
The report notes that Canada's major banks continue to develop partnerships with fintech companies to drive expansion and service offering, particularly in insurance and lending.
"Fintech continues to evolve with many established fintechs looking to expand their product offering and their geographic reach," said Brian Hughes, co-leader, KPMG Enterprise Innovative Startups Network, and national co-lead partner, KPMG Venture Capital Practice, KPMG in the U.S. "In addition we are also seeing new fintechs moving beyond customer facing services to target mid and back office inefficiencies."
As noted in the report, blockchain, AI, cloud computing and robotics are expected to remain hot areas of investment throughout the remainder of 2017. Canadian Accountant recently covered blockchain and AI in "How the Fourth Industrial Revolution will impact accounting" and "Why A.I. scares auditors."
Colin Ellis is the editor-in-chief of Canadian Accountant.