Profession
Global
Standards
Canadian accountant Kevin Dancey to steer global standard-setter IFAC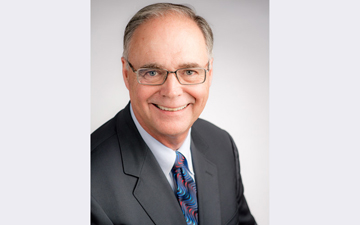 Former CPA Canada head appointed, as international financial, securities bodies challenge global audit standards oversight
TORONTO, March 5, 2018 – The former president and CEO of CPA Canada, Kevin Dancey, has been appointed chief executive officer of the International Federation of Accountants (IFAC), a global organization for the accounting profession.
Dancey presided over the unification of the Canadian accounting profession during a decade of leadership at national accounting organizations. Following his tenure as a senior partner and chief executive officer at PwC Canada, Dancey was appointed president and CEO of the Canadian Institute of Chartered Accountants in 2006 and president and CEO of CPA Canada in January 2013.
In an interview conducted in 2015 with CPA Canada, Dancey agreed that the often contentious transition of three legacy accounting designations, their representative organizations and histories to the unified Chartered Professional Accountant designation, was the most significant event of his tenure. "Unification has to be number one. It was such a transformation and took so long," says Dancey.
"Kevin's deep experience running large and complex membership organizations and an accountancy firm provides outstanding foundations to take IFAC forward," IFAC President, Rachel Grimes said. "His leadership qualities, and his global relationships, will help ensure IFAC continues to grow its leadership role on the world stage."
Global regulators challenge autonomy of standard-setters
Dancey's appointment coincides with a move by the international group that monitors IFAC to appoint audit rulemakers independent of the accounting industry. In November 2017, the group released a consultation paper outlining its proposals for a standard-setting process that fundamentally changes the current model.
"The status quo is definitely not an option," Gerben Everts, who chairs The Monitoring Group, told Reuters in November. "We are the driving force for this change." The group comprises the Basel Committee on Banking Supervision, the European Commission, the Financial Stability Board, the International Association of Insurance Supervisors, the World Bank Group, and the International Organisation of Securities Commissions (Maureen Jensen, Chair and CEO of the Ontario Securities Commission, is a board member).
IFAC is opposed to The Monitoring Group's proposals, which could create a new, independent body for auditing and assurance, possibly as early as 2020. IFAC is supported by a wide range of accounting firms and organizations, including CPA Canada, which delivered its comments in February. However, some stakeholders within the audit profession believe The Monitoring Group is only paying "lip service" to opposing views and change will occur in the face of opposition from the profession.
Dancey a transformative leader
Dancey joins IFAC on May 14, 2018. He will work closely with current IFAC Chief Executive Officer Fayez Choudhury during its leadership transition. In its press release announcing the Canadian accountant's appointment, IFAC calls Dancey a "transformative leader … at time [sic] of critical change."
"To be selected as the next IFAC chief executive officer is a singular honor — a career capstone," said Dancey. "Accountants positively influence the global economy in a multitude of ways. I'm looking forward to being a passionate advocate for the three million professional accountants represented by IFAC's more than 175 member organizations in over 130 jurisdictions."
Colin Ellis is managing editor of Canadian Accountant.