Profession
Global
Taxation
Americas tax conference opens in Ottawa, will fight tax cheating says CRA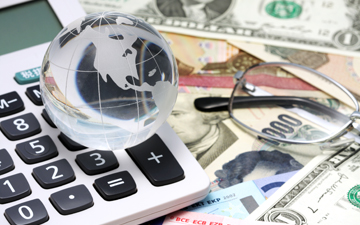 The 52nd General Assembly of the Inter-American Center of Tax Administrations opened today in Ottawa
OTTAWA, May 15, 2018 – Canada is hosting a two-day conference, beginning today, of tax administrations from the Americas, in an effort positioned by the Canada Revenue Agency as a means of fighting tax evasion. The 52nd General Assembly of the Inter-American Center of Tax Administrations (CIAT) opened today in Ottawa and will run until May 17, 2018.
Under the theme of "World Class Tax Administration," delegates from North America, Latin America and the Caribbean will have the opportunity to examine the impact of tax administration on society, the state and international relations. Special guests from international organizations such as the International Monetary Fund, the Organisation for Economic Co-operation and Development and the World Bank Group will also attend the conference.
The CIAT General Assembly encourages global collaboration and coordination among tax administrations with a view to better information sharing. According to the Canada Revenue Agency, "this information supports the CRA's efforts in its fight against tax evasion and aggressive tax avoidance by strengthening its ability to identify tax evaders."
Tax reform and cultures of non-compliance in the Americas is an ongoing focus of academics and tax administrations. Modernizing or reforming tax administrations is seen as a long-term strategy linked to the level of taxpayers' noncompliance (the "tax gap"). "As a rule, the larger the tax gap, the more radical are the changes needed," according to experts.
In February, Prime Minister Justin Trudeau announced that Canada, after several years of delays, would release the data necessary to calculate Canada's tax gap. "The Canada Revenue Agency and the Parliamentary Budget Officer have reached an agreement that will allow the (PBO) to do the work he has wanted to do for a long time," Trudeau told the House of Commons at the time. By some calculations, Canada's tax gap is $47 billion annually.
In reference to the conference, the Minister of National Revenue, Diane Lebouthillier, stated, "My priority is to make the CRA a client-focused tax administration. As a founding member of the CIAT, Canada is proud to host the 52nd General Assembly and we look forward to sharing our experiences with the members and associate members. Cooperation between tax administrations is critical to strengthening our tax systems and effectively combating tax cheating beyond our borders."
The event is closed to the media.
Colin Ellis is managing editor of Canadian Accountant.