Ethics
Profession
Technology
Accountants: Guardians of trust in the Age of AI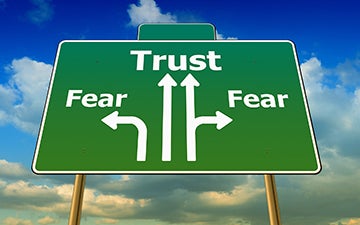 Our ethical foundation will secure our place in the future
VANCOUVER, March 7, 2019 – What will differentiate accountants from even the most intelligent machine in the future? Trust. Not technical skills, not professional judgment, but the trust that we earn based on putting the interests of our clients, employers and the public first.
Professional judgment stemming from technical expertise will be insufficient to secure our value in the future. Artificial intelligence can consistently apply complex logic and learn how best to deal with uncertainty through modelling and analysis, and intelligent agents will become far more efficient than humans at making technical decisions.
Potential clients will come to trust machines as accounting "advisors" more and more over time as machine learning proves its abilities. Consider the idea of self-driving cars: not long ago, most of us wouldn't even consider the idea of riding in an automated car. Yet today, self-parking vehicles and advanced cruise control take us a good deal of the way towards doing just that.
In fact, for decisions that need to be based purely on logic, we will conceivably learn to trust AI more than humans, given its penchant for rational "behaviour."
It is more likely that the source of our relevance will be the trust we earn from our clients, employers and the public as a whole.
The real foundation on which trust is built comprises integrity, transparency and accountability, along with a healthy dose of empathy. It comes from recognizing that values sometimes defy reason, and that the "best" decision based on logic and probabilities will not always be the "right" decision for an individual client or employer.
The decisions that will remain in the human realm much longer — if not indefinitely — will be the ones where moral and ethical decisions and value judgments need to be made. Accountability in the age of exponential technological advancements means not only asking "What can we do with this technology?" but more importantly asking "What should we do?"
The scientists and engineers developing these amazing new machine learning tools are eager to explore and take advantage of their full potential. But as professional accountants, our responsibility to act in the public interest will be best met by asking the hard questions about the underlying ethical issues.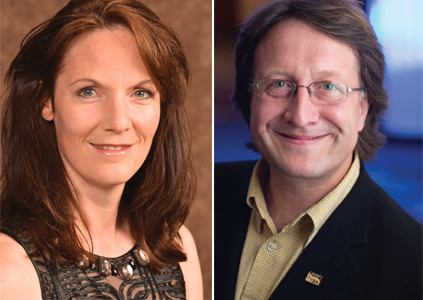 Laura Friedrich and Brian Friedrich are the principals of friedrich & friedrich corporation.
Business software company Sage's whitepaper, Building a Competitive, Ethical AI Economy, explains:
People create technology. People improve upon existing technology. People use those technologies in everyday life. That is why humans must be held accountable for the actions of the technologies they build, innovate upon and deploy into the world. In the context of industry, accountability for the performance of corporate AI should lie with the executive board and C-suite — and permeate throughout an organization from CEO to developer to customer service manager.
In other words, business leaders — including professional accountants — need to lead the charge for AI accountability. Society needs to proceed with mindful caution and purpose, recognizing that there is no "do-over" when it comes to exponential advancement.
There are many situations where emerging technologies will help our organizations protect employees, clients and other stakeholders. As professionals, we need to recognize these opportunities, while also applying adequate checks and balances for our employers and clients to ensure that technology is being used as a force for positive change, not as a shortsighted means to advance purely financial objectives.
We may not all become experts in AI and understand the finer technical points underlying distributed ledgers or complex data analytics. But, as professional accountants, we should all strive to continue to be the guardians of trust within our organizations.
That trust will help keep us relevant.
Brian Friedrich, MEd, LL.M, C.Dir, FCPA, FCGA and Laura Friedrich, MSc, CIA, FCPA, FCGA are the principals of friedrich & friedrich corporation. For over 20 years, the firm has built institutional capacity, implemented competency-based education, and developed strategic, program, governance and ethics guidance for established and emerging professional and regulatory organizations. Laura and Brian facilitate seminars and workshops in these domains both in-person and through the mobile learning application ProDio.