Business
Technology
Software
Xero announces new platform updates, scholarship, quarterly business report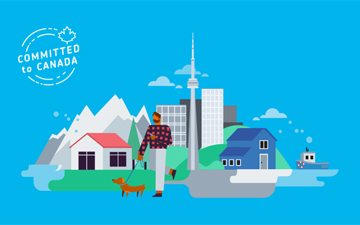 Wide range of announcements made at recent Xerocon. Xero Partner Program discount rates for Canadian subscriptions will also apply to all TaxCycle products
TORONTO, Sept. 4, 2022 – Small business cloud accounting platform Xero recently announced a range of updates designed to make annual compliance significantly easier for Canadian accountants and bookkeepers. In 2021, Xero took "an important step forward" in its commitment to the Canadian market by acquiring TaxCycle, the Calgary-based income tax preparation software company used by many Canadian accountants.
Xero is extending and enhancing its tax offering through updates that will simplify year-end bookkeeping and income tax preparation. Xero has announced an expanded TaxCycle integration that includes key forms required to complete T1 income statements. As of September 1, Xero Partner Program discount rates for Canadian subscriptions will also apply to all TaxCycle products, for those with a standard licence agreement with TaxCycle.
To help further simplify the year-end compliance workflow, Xero has announced Hubdoc Bank Statement Extraction, a new feature that makes it easy to extract transaction data from digital PDF bank statements and import data into Xero. With coverage for several leading Canadian banks, and more to come, the feature will reduce the need for manual data entry and speed up time on year-end bookkeeping tasks.
Xero Workpapers, a crucial tool for year-end compliance workflows, is also improving to help make tax preparation more efficient for Canadian practitioners. The live beta launched on August 26 for the Working Trial Balance and will allow accountants and bookkeepers to generate a read-only Working Trial Balance report directly within Xero Workpapers, and easily view and validate all account balances and adjustments. It will be available exclusively to Canadian practitioners for now, with additional feature enhancements to come.
Xero also has a growing ecosystem of app partners to help accounting professionals use the tools that best suit them. This includes a new integration with Countable — a cloud-based, working paper automation and management solution — offering accountants greater optionality for working paper solutions to help streamline their annual compliance process.
BMO and Xero partner to help small businesses put bookkeeping on autopilot
Xero, in partnership with BMO Financial Group, also announced a new integration enabling business customers with complex needs to self-serve and sync their BMO and Xero accounts in a matter of minutes. Customers will be able to see their daily balances and transactions automatically — no need to sign into online banking or manually export files.
Coming later this year, the integration will enable customers using Online Banking for Business to connect directly and help gain back time previously spent on data entry and reconciliation, as well as the following features:
Automatically receive their latest BMO transactions and account balances in their Xero account daily
Include a one-year transaction and balance history right from the start
Modify or deactivate this integration at any time from their BMO account
Xero promotes accounting diversity through annual scholarship
In partnership with the Black Business and Professional Association (BBPA), Xero has also launched an annual scholarship to increase diversity in the accounting profession. The award, based on academic achievement and financial need, will be given to a Black student who studies any accounting field at an accredited Canadian college or university. This is the first award designed specifically for the BBPA.
The need for greater diversity in the finance industry is glaring. A 2021 global study, conducted by Gartner, found that corporate finance ranks among the lowest of any industry when it comes to increased representation, with people of colour making up only 11 per cent of the total workforce and just six per cent of senior finance roles. The announcement aims to improve these numbers and represents an evolution of Xero's partnership with BBPA.
"Xero believes the Canadian accounting industry is at an inflection point and will look very different in the years to come, whether it be the people that do the work or the tools they use to do that work," said Faye Pang, Canada Country Manager at Xero. "We're honoured to partner with BBPA to make the field more accessible for future generations of accountants, and one that reflects the beautiful diversity of Canada."
Xero, the global small business platform, has released its Xero Small Business Insights for Canada and the United States, which reveals how inflation pressures and the current economic climate have affected Canadian small businesses over the past few months.
Small business quarterly snapshots to mine SMB data going forward
Xero will now be providing small business performance data for Canada and the US each quarter, covering sales, time to be paid, and late payments across tens of thousands of its small business customers. Key findings from the first quarterly report reveal that Canadian small business sales growth slowed through early 2022, with five per cent growth in March, down from pre-pandemic average growth of nine per cent, and slower than 13.4% growth in February.
The report, which can be accessed here, provides a great deal of data useful to Canadian accountants and their small business clients, while also providing comparisons to small business trends in the United States and internationally. For example, small business sales growth in real terms actually dropped into negative territory, once inflation was taken into account, lagging behind global counterparts. (When inflation is greater than nominal sales growth, it is likely that sales volumes have fallen and the increase in sales is completely due to higher prices.)
According to Xero, the small business experience in 2022 is clear. "It's getting more expensive to borrow money due to rising interest rates set by central banks, small business profit margins are being squeezed as their expenses soar due to inflation and customers' money doesn't go as far as it used to due to increased cost of living pressures.
"In the meantime, concerns about significantly slower economic growth over the coming months are increasing in all five countries highlighted in this section. This means that small businesses need our support now more than ever to navigate the challenging conditions which lay ahead."
Colin Ellis is a contributing editor to Canadian Accountant.