Business
Profession
Global
SEC's Kronforst, a non-GAAP metrics fighter, leaving in January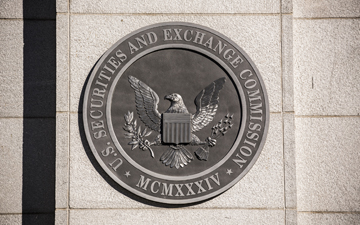 Chief accountant of division of corporate finance leaving after four years in post
TORONTO, Dec. 1, 2017 – The lead official in the fight against the use of non-GAAP metrics in the U.S. is leaving after four years in the role. Mark Kronforst, chief accountant in the division of corporation finance at the Securities and Exchange Commission, has announced he will leave the SEC in early January after 13 years of public service with the investor protection agency.
Kronforst announced a "crackdown" on non-GAAP measures in 2016, admitting that the SEC "relaxed" its vigilance, saying "the pendulum has swung." In Canada, Al and Mark Rosen of Accountability Research Corporation and Rosen & Associates were early critics of non-GAAP abuses. The subject received renewed attention in 2016 following a feature story in the Globe and Mail's Report on Business, which was based in part upon a report by Veritas Investment Research of Toronto. OSC chair and CEO Maureen Jensen publicly commented on the issue in September 2016.
Kronforst has not divulged his next career move. "It has been a privilege to work in the Division for nearly 14 years alongside so many talented staff members and I am very proud of what we have accomplished together," said Kronforst in a press release. "I am confident that the office will continue providing high-quality expertise and support to the Division and will excel in their efforts to enhance capital formation and protect investors."
Colin Ellis is the editor of Canadian Accountant.