Business
Technology
Software
Intuit QuickBooks teams up with KPMG to deliver innovative cloud accounting solution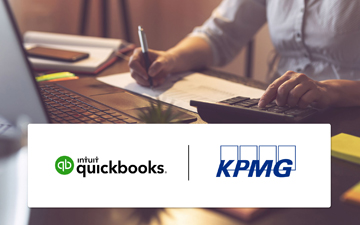 Gary Drysdale of Intuit Canada on the innovation behind Finance Plus from KPMG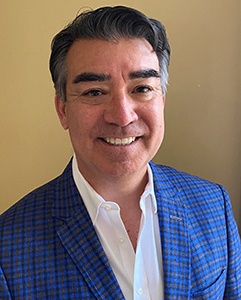 Gary Drysdale is Director of Sales at Intuit Canada.
At Intuit Canada we recently entered into an agreement with KPMG Canada to provide QuickBooks Online as part of its new Finance Plus cloud accounting service offering for small and medium-sized enterprises (SMEs) in Canada. We will offer the power of QuickBooks' cloud technology to KPMG's Finance Plus service to deliver easy and efficient digital bookkeeping and financial reporting.
We're thrilled to be joining forces with a Canadian leader like KPMG because this alliance has the ability to go beyond just saving Canadian businesses time on accounting and bookkeeping tasks. Combining strengths with other leaders in the technology and finance space and connecting businesses to an accounting professional with deep experience are some of the most important pieces to fueling the success and growth of Canadian businesses.
Beyond balancing the books
Our goal is to provide smarter business tools for Canada's hardest workers – entrepreneurs. Whether you're a small business owner or self-employed, QuickBooks makes it easy to keep financials organized from anywhere. This means business owners can make better decisions, focus on growth and take the stress out of tax time.
While every aspect of a business owner's finances is important, priority one for entrepreneurs is to always know where their money is going. The good news is with QuickBooks, tracking expenses and income is effortless. Business owners can connect their bank accounts, credit cards, PayPal and more to automatically download all their income and expenses. From there it's easy for them to gain a clear view of their financials. QuickBooks automatically suggests tax categories, so staying organized is simple. They can run reports to instantly see how their business is performing.
If an entrepreneur's biggest concern is keeping tabs on financials, then they need to get paid fast. QuickBooks makes it easier to send professional invoices with personalized templates. The best part is entrepreneurs can send these to customers from any device, anywhere, and at any time. And they can accept credit card or Apple Pay payments directly from the invoice. Plus, for any invoices that are overdue, payments are automatically matched to them. This lets entrepreneurs see what's outstanding and then send reminders to clients.
All of this is to say, QuickBooks is more than just accounting software. It allows you to create invoices, track your cash flow, accept payments, see what's selling, plan for the future, and much more. Tracking financials accurately is essential for any business, and QuickBooks goes further by saving you time and money by connecting your business tools and making it easy to track everything you need to make important business decisions.
Streamlined financial management
Now, we're combining our QuickBooks capabilities with KPMG's Finance Plus service. What's really innovative about Finance Plus is that it will also provide clients with access to a dedicated KPMG accountant for ongoing business support and financial insights. With this expanded offering, the Finance Plus service is quickly shaping up to be a secure, online cloud accounting solution that uses leading technologies, including our QuickBooks Online software, to deliver complete accounting and bookkeeping functions with ease and efficiency.
This service can organize and manage essential financial documents, such as invoices and receipts, and bring a business owner's financial picture into focus at a glance. A dedicated KPMG virtual accountant, backed by KPMG's professional network of business advisors, provides a deeper understanding of key business insights and growth opportunities, rather than time-consuming bookkeeping tasks.
Teaming up with established leaders in financial technology like KPMG creates important benefits for Canada's entrepreneurs. Every innovation to cloud accounting services furthers the success and growth of Canadian businesses in our digital world of work.
Gary Drysdale is Director of Sales at Intuit Canada, where he leads the Canadian Sales organization for the Small Business & Self-Employed Group, as well as Sales supporting the ProConnect Group. Drysdale is also responsible for supporting the Canada Field, Services, Service Delivery, and Inside Sales teams.