Business
National
Analysis of fraud cases in Canada reveals profile of a fraudster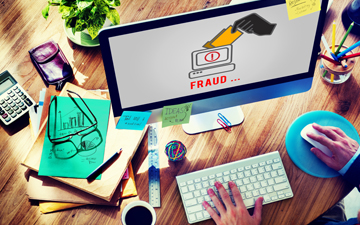 Individuals holding positions of power and trust may pose the greatest threat, say experts
May 21, 2019 – Individuals holding positions of power and trust are the most to fear when it comes to committing fraud, according to a new report conducted by national business advisory and accounting firm MNP LLP. The report analyzed details from hundreds of prosecuted fraud cases of at least $5,000 in Canada between 2012 and 2018 to reveal the most common characteristics of offenders and highlight ways Canadian organizations can improve their ability to prevent and detect fraud.
People over the age of 65 – many of whom hold trusted positions near the top of the corporate ladder – executed the largest frauds in Canada. Two times more men than women were named fraudsters and the total amount men stole was four times that of their female counterparts. Incredibly, 16 per cent of fraudsters who were in a position of trust were repeat offenders, meaning a simple background check could have prevented the loss.
"Organizations that fail to properly screen company leaders could be bilked out of millions of dollars," warns Greg Draper, vice president of valuations, forensics and litigation support at MNP LLP and former RCMP investigator.
MNP LLP works with businesses to identify and rank fraud risks unique to each organization and sector, and then provide recommendations to improve the effectiveness of their internal controls. They also design and implement fraud risk management programs to help organizations prevent, detect and even prosecute fraud.
Its report also looked at how much money was stolen, with the breakdown showing that the average losses inflicted by people in a position of trust more than doubled the average taken by people not in a similar position.
"Many organizations may be operating with a false sense of security," explains Draper. "They may assume that employees in leadership positions or who have been around a long time are safeguarding the interests of the company when, in fact, these individuals are the most capable of committing fraud with the greatest potential loss."
Tied to that is the fact that people in positions of trust were able to perpetuate their crimes longer than those who weren't by a median of a year. Unsurprisingly, the longer a fraudster is able to commit the crime, the more money they are able to steal. The research showed that the majority of fraud schemes lasted about three years.
"Where many companies fail is continued screening and scrutiny. Once trust is established, it's common for certain internal controls to become more relaxed. Organizations need to establish a long-term and consistent commitment to fraud prevention at every level of the organization – including board members since they are the ones managing the most senior people," says Draper.
Among other revealing insights is the fact that, the older the fraudster, the more money a company lost, with a median of $400,000 across Canada taken by people in their 50s. The median value of money stolen by those in their 70s was even higher, at just under $800,000.
Breaking things down by the type of fraud committed, over seventy (73%) per cent of Ponzi schemes were orchestrated by individuals aged 50 to 69. Fifty per cent of the cases involving fraudulent billing and inventory misappropriation were committed by individuals over the age of 50. Six in ten (57%) cases of cash misappropriation were committed by this age group. Payroll fraud, the theft of cash from a business via the payroll processing system, was the exception. This type of fraud was committed by individuals at every level of the organization with the number of cases split evenly within each age group.
Jeff Thomson, acting sergeant for the RCMP at the Canadian Anti-Fraud Centre (CAFC), says that one of the hardest lessons for businesses to learn is that you can't put full trust in any one employee.
"In a lot of cases the fraud has been committed by someone who is very well-liked and respected within the organization. The crime is not only a financial burden for the organization, but there is a loss of workplace morale as well. What's worse is that it can be a very laborious effort to investigate and expensive to prosecute so businesses might try to sweep it under the rug and move on without much recourse," said Thomson.
Draper, who leads a national team of specialists in workplace fraud mitigation at MNP LLP, says: "When you consider the financial and reputational risks of fraud, it is clear that taking a proactive approach to prevention is far more cost-effective."
Published by Canadian Accountant with file from MNP LLP.