Business
National
Canada's Activist Auditors General IV: The mystery critic and her case against the AGs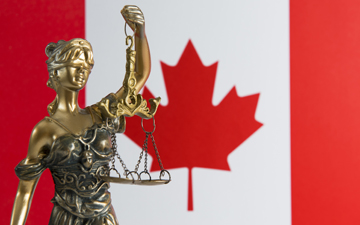 What happened to Sharon Sutherland, a lone critical voice in the wilderness?
OTTAWA, March 16, 2018 – Where is Sharon Sutherland? In this, the fourth and final part of our series, "Canada's Activist Auditor Generals," we ask what happened to the most outspoken critic of the Office of the Auditor General, and present her case in absentia.
We do so because, try as we might, we could not track down the former professor and public policy expert, who appears to have disappeared from public policy discourse. As a member of the School of Policy Studies at Queen's University, then the Centre for Global Studies in Victoria (both of which we called), Sutherland was a tireless critic of the expanding role of OAG. Her absence from public debate is a modern mystery.
Sutherland began her crusade in 2002 with the publication of a working paper, "The Office of the Auditor General. Government in Exile?" (Links to Sutherland's writing are included at the end of this article.) In it, she pointed to the 1977 Auditor General Act as the culprit for an OAG that shifted its mandate from financial audit to management control systems and value-for-money consulting studies.
Beginning in 2002, Sutherland's criticisms were threefold. One, the Act "made it possible for the OAG to abandon spending accounts in favour of more adventurous consulting-type studies."
Two, due to its expanded role, the OAG's budget also expanded, yet it spends little on actual financial statement audit activities, and a great deal on "non-accounts-based, value for money investigations."
And three, the OAG operates autonomously: "Existing without any meaningful model of governance for its own work and programs, the Canadian OAG might seem to have become a textbook case of what rational choice theorists believe about all public bureaucracies — that they pursue their own interests and seek growth."
Are Canada's auditors general a model for the world?
Value-for-money auditing did indeed indeed create a new role for the Auditor General, but the office is very well respected, say commentators. Elected officials tend to be very deferential to the findings of the OAG, says Emmett Macfarlane, an associate professor of political science at the University of Waterloo.
In fact, says Wally Smieliauskas, a professor of accounting at the University of Toronto's Rotman School of Management, the success of the auditor general in Canada arising out of the 1977 legislation has created a whole new role for public sector accountants, not just in Canada but around the globe.
Canada was very much a leader in developing performance audit and performance audit methodology and it continues in that position, helping other countries develop their approaches to performance audit, says Canada's Auditor General, Michael Ferguson.
"Putting that in the Act made us as an organization spend a number of years identifying what rigour needs to go into preparing a performance audit and made us understand the obligation that it put on us to make sure that we approach performance audits independently, objectively, in a non-partisan way, so when people see one of our reports they know that we're telling them the facts as we find them," he explains.
"We have to make some judgments in the course of that. We set an objective and have to come up with a conclusion. We have to decide whether we think the department is doing things the way that they should or not. But fundamentally we have to be able to support our conclusions," says Ferguson.
Audit General Act Turns 50
As the federal Auditor General Act approaches a new decade that will mark its 50th anniversary, Ferguson expects the office will continue to evolve.
"If you look back over the last 30 years there has been a huge evolution in financial reporting for public sector entities through the development of standards. There is a set of standards for governments to report on, and a set of standards for us to audit, too.
"For the last 19 years in a row, we've been able to give the federal government a clean audit opinion that they are essentially presenting their financial statements in accordance with public sector accounting standards.
"So there has been a real maturity on the financial reporting, and the robustness of the financial reporting by the federal government in the last number of years," he elaborates, noting this helps to let both the government and OAG start to turn more attention to other aspects of financial management, financial control, and good governance.
It's been 15 years since Sharon Sutherland published her first critique of the Office of the Auditor General. At its core, her viewpoint implies a central irony — that the offices of Canada's auditors general risk criticism for the same practices of which they accuse others. It's a view we rarely hear expressed elsewhere.
Perhaps she has changed her mind. We may never know.
Editor's note: We eventually heard from a contact of Sharon Sutherland and extended an invitation through channels to comment. We did not hear back. This is the fourth and final part of a four-part series. Read the entire series by clicking on the following links:
Part I: Special Report: Canada's activist auditors general
Part II: Canada's Activist Auditors General II: The trouble with the activist label
Part III: Canada's Activist Auditors General III: A political force?
Part IV: Canada's Activist Auditors General IV: The mystery critic and her case against the AGs
By Jeff Buckstein and Colin Ellis. Jeff Buckstein, CPA, CGA, is a freelance business journalist based in Ottawa. Colin Ellis is the managing editor of Canadian Accountant. Read more from Sharon Sutherland: "The politics of 'audit': the elephant in our living room," "The Office of the Auditor General of Canada; Government in Exile?" and "Auditing the Auditor General" (The Walrus).