Business
Global
Should accountants feel threatened by NAFTA negotiations?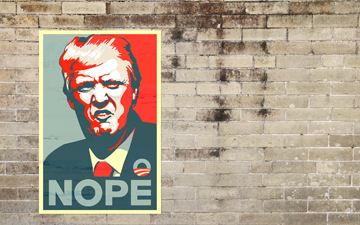 The TN non-immigrant visa has expedited cross-border work for CPAs on both sides of the border. Could Donald Trump hold it hostage?
TORONTO – As Canada, the U.S. and Mexico advance to a third round of North American Free Trade Agreement (NAFTA) talks later this month, it appears that professional visas has been one of the sticking points in the early rounds of negotiations. The TN (Treaty NAFTA) non-immigrant visa allows professionals, such as Chartered Professional Accountants, to work in the U.S. at a professional level.
"Of all the various immigration programs in America and Canada, in my view, this is the most successful," says Andy J. Semotiuk, an immigration lawyer with Pace Law Firm. "It has facilitated travel with people who are highly skilled and qualified and it's been a major positive impact on the economies of both countries."
Semotiuk writes a regular column on immigration for Forbes. "Unwittingly, by uncorking the bottle, the genie has slipped out," he wrote of NAFTA negotiations, in the May 2017 piece, "Could NAFTA Professional Visas Be On The Trading Block?"
Canada wants to update the TN visa list for the digital age, especially for tech firms whose typically multicultural staff encounter trouble at the border, but the White House is sticking to the rhetoric of "America First," which may have unintended consequences for Canadian accountants.
"There's always the worry that President Trump could change his mind or get frustrated and tear up the agreement," says Semotiuk. "President Trump is mercurial in his decision-making, so I can't say with confidence that everything will work out."
Indeed, Chris Smillie, a principal at Tactix, an Ottawa-based government relations firm, agrees: "This is on the table and this is not a slam dunk. I'm nervous and hopeful that the labour mobility provisions will remain. But I think that without significant concessions from Canada and Mexico that will be challenging."
What the TN visa means to accountants
"NAFTA has enabled businesses to integrate their operations and supply chains across North America," says Tobin Lambie, principal of strategic communications branding and public affairs with CPA Canada. "That integration requires professionals to be able to move freely across borders to provide services to their employers or clients."
Canada's national accounting body recognizes the professional and economic role of the TN visa. "The labour mobility provisions in NAFTA have worked well for Canadian professional accountants and have benefitted businesses on both sides of the border," says Lambie. "It is critical to maintain the temporary entry rules that currently exist in NAFTA and CPA Canada would like to see the list of recognized professionals upgraded to reflect the jobs of our modern economy."
Says Smillie, "From a productivity standpoint, large firms should be interested in this file. There's obviously lots of integration in the accounting world in North America. The ability to move people is the basis of firms. Accounting firms are about people."
Unlike the legal profession, however, the accounting firms have been curiously quiet about negotiations. Of the large firms contacted by Canadian Accountant, none agreed to be interviewed on NAFTA negotiations. "It may be a false sense of security," says Semotiuk. "It may be that [accounting] firms don't feel a threat but that's not the case with the legal community.
"I'm a member of the Canadian-American Bar Association and we filed a brief on NAFTA. And I know the Canadian Bar Association and the American Immigration Lawyers Association have been effective in putting together briefs on NAFTA." According to Semotiuk, several large legal firms contributed to briefs that went to Congress.
Canada's large audit firms are "certainly the primary beneficiaries in terms of work flow and services for cross-border trade, mergers and acquisitions," says Smillie. "The accounting profession needs to think about it from a productivity perspective. Concern might be a strong word but they have to think about business risk."
Smillie reminds sceptics that President Trump was elected on a platform of "America First."
"America first. Think of everything under that paradigm. For the accounting profession, you need to be very clear that this [the TN visa] needs to stay in place, and the business case needs to be laid out by the big firms."
Smillie says it's not too late to make an impact. "Canada had an open period for submissions. Several of the large business trade associations have been calling for a continuation of labour mobility. I haven't seen anything from the accounting industry.
"I would encourage that communication to take place, even in conjunction with some of their American colleagues. I think a united front is required. Don't forget these negotiations could take upwards of a year, so even if the accounting profession didn't speak up on this issue, there's still time."
Colin Ellis is editor-in-chief of Canadian Accountant.