Business
National
CPAs
2018 CFO of the Year Award nominees announced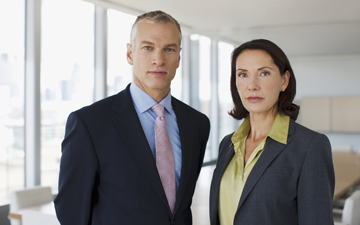 Intriguing changes increase anticipation of the annual financial leadership awards
TORONTO, March 7, 2018 – Two Chartered Professional Accountants have been named as finalists in the 2018 CFO of the Year awards.
Nathalie Bernier, FCPA, FCA, senior vice-president, strategic and business planning and chief financial officer of the Public Sector Pension Investment Board (PSP Investments) is a member of CPA Quebec. Russ Jones, FCPA, FCA, recently retired chief financial officer of Ottawa-based Shopify Inc., is a member of CPA Ontario. The third finalist, Carol Banducci, executive vice-president and chief financial officer of IAMGOLD Corporation, reports to IAMGOLD president and CEO Stephen Letwin, FCPA, FCGA.
The award, now in its 16th year, honours senior financial leaders who have made significant contributions to business in Canada with demonstrated quality, insight and integrity.
It is "judged in context with various CFO functions, including: transparency of financial reporting, highest standards of corporate behaviour, nature of accounting practices, and a commitment to good corporate governance consistent with current standards and evolving guidelines. Candidates are also assessed on their vision and leadership, external reporting and stakeholder relations, social responsibility, innovation, business performance and mentoring/development."
The winner will be announced at a gala celeration on May 17 at The Ritz Carlton in Toronto.
Intriguing changes add anticipation
Some notable changes appear to have been made this year to the process. Traditionally, winners have been announced in March, with the award presented at the May gala. This year, the March announcement is of three finalists, with the winner to be announced at the May gala. The process change has increased the representation of women in the awards, with two of the three finalists female financial leaders. In the past 20 years, just four of the winners have been women, the most recent being Janice Fukakusa, FCPA, FCA, the former CFO of the Royal Bank of Canada (RBC).
Presenting sponsors include Financial Executives International Canada (FEI Canada), PwC Canada, and Robert Half. CPA Canada is also a sponsor.
Colin Ellis is managing editor of Canadian Accountant.