Bridget Noonan
Opinion
Practice
Selling your accounting firm: Are you REALLY ready to leave?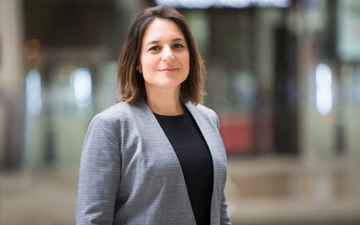 Bridget Noonan of Clearline Consulting on selling a small-sized practice
VANCOUVER – Many Canadian accountants identify with the firms they have built. They have integrated not only their professional identity but also intermingled their personal identity and social relationships within the very fibers of the firm. Potential acquirers should acknowledge this and be sensitive to the softer side of all acquisition negotiations.
It is difficult for smaller practitioners to navigate M&As when the only publicly available information is based on larger accounting firm acquisitions. Many are based on two-year-plus transition plans with some form of retirement package (what the actual final payout is difficult to ascertain) and this model just doesn't work in smaller deals, which highlights just one of the significant differences. The numbers just don't make sense for the acquirer if the partner wants to stay on payroll for a few years, unless the purchase price is significantly discounted.
Assume a $400,000 block of clients purchased under the 30-year old traditional public practice deal of 75 per cent of billings payable over three years. We will ignore important variables such as retention grinds, vendor financing, etc.

This analysis invariably leads to the practitioner concluding, "I'll just grind it out for a few more years and then let it all go." In my experience, this is always a thought but not the driver to the decision to sell (see my previous blog post on this subject, "The #1 factor for accounting practitioners looking to sell"). This also highlights another common question of whether the value of the firm is in the multiple of the billings or a multiple of compensation.
An established firm will not want you to stay for very long. Ripping the bandage off has worked well historically as long as the quality and level of service your clients are used to is being met or exceeded.
I look back at the deals completed over the last few years and there is not one where the practitioner stayed on payroll for any significant time. I can disclose that, for any deals Clearline CPA is involved in, we are not likely to enter into an arrangement where the practitioner stays involved for any significant time.
So how can this differential be merged to ensure a successful completion of a deal?
Are you really ready to leave?
If you really are ready to leave, use this position in your negotiations. Ask the acquirer to accept more or all of the client retention risk.
If you are not really ready to leave …
Look for an acquirer who has approximately the same firm leveraging and structure. You can negotiate more effectively when the net take-home is balanced.

Look for a merger with intention to buy-out deal, not an outright sale.

Identify a younger, inexperienced public practitioner, who is looking for the guidance and mentorship you can provide, but be ready to sign a deal for ultimate transition within a year.
If you are acquiring …
The overall offer will need to decrease until the cash flow makes sense, which may require a reduction in price or an extension of payments. Ensure that the existing partners' compensation is on a graduated scale.

Consider carving out a piece of advisory services that the firm is offering and work out an overhead charge. The continued presence will help with client transition issues.

Provide an office and firm infrastructure for the existing partner to continue servicing a small block of family and friend clients rather than compensation.

Integrate the exiting partner(s) into your firms' continuing professional development program and other social functions.
There is always a deal if you can find the right fit. And the right fit begins with whether you're really ready to sell an accounting practice that you have probably spent your entire career building. Acquirers should be sensitive to this. If you haven't figured that out yet, go back to my previous blog post and start again.
Bridget Noonan, CPA, CA, is a partner at Clearline Consulting, which provides a myriad of service to practitioners and their staff. If you need help with an internal or external succession plan or are looking at buying or selling part or all of your practice provide your contact information here. To receive our public practice newsletter visit our website or sign-up here.