Bridget Noonan
Opinion
Practice
3 first steps for small firms to move towards a 21st century audit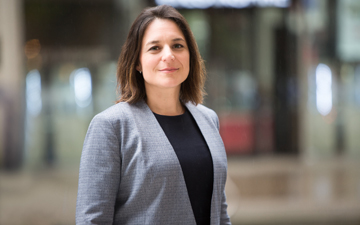 Small firms can stay in the audit game, if they invest in it
Part three of a three-part series on how firms can fully embrace Canadian Auditing Standards.
Small firms can stay in the audit game, if you invest in it. Full acceptance and integration of a CAS audit methodology is the first step. Then, to begin preparing your practice for the rest of the 21st century, begin with the following, three preliminary steps.
1. Move to continuous auditing.
In a world built on instant feedback, it is surprising that clients and financial statement users have not demanded more from auditors. Your clients require staff to close month-ends and year-ends within days or weeks. Waiting 60 to 120 days for audit opinions will not be the future.
That is where continuous auditing comes in. This does not have to be the automated IT processing — the continuous control monitoring task it initially appears to be. Other than being stuck in our own ruts, there is no reason we are not completing audit procedures throughout the year. With online access a significant portion of audit, work can be completed prior to the year-end.
Think of the opportunities to reallocate hours to slower times of year, to interim bill as work is completed, and the value-add services provided throughout the year.
2. Invest in technology.
Investment is absolutely necessary. No, most of us cannot afford IBM's Watson, however, small audit firms are not left behind here. The integration of client, cloud-based accounting programs and training in Excel-based functionality such as pivot tables, and add-ins such as analysis tool packs and power BI, can provide significant advancements to your substantively manual processes.
Look into your own staff resources. There is a high probability you have staff with fundamental training in computer sciences. If not, this is a skill set all audit firms should consider for future hires.
3. Change your processes.
Be open to the process changes that will be necessary.
With technology and audit methodology changes, your work flow will need to be reconsidered. Procedures typically acknowledged as fieldwork tasks can be performed remotely. Work that would have been considered file wrap becomes fieldwork.
There is no shortage of resource material in this area. Google "audit of the future" and start thinking how your firm, no matter how small, is going to stay in the audit game.
Bridget Noonan, CPA, CA, is a partner at Clearline Consulting, which provides practitioners and their staff with the tools, training and advice they need to succeed and build thriving accounting firms. To receive our public practice newsletter visit our website or provide your contact information here.