Students
Andrew Knapman
CFE Strategy
Day 3 strategy for the Common Final Examination (CFE)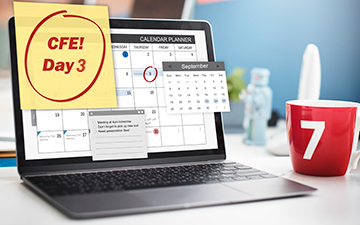 Part five of a five-part series from Andrew Knapman, CPA
VANCOUVER – By Day 3 of the Common Final Examination (CFE) you are likely stressed and tired, especially if your Day 2 exam was difficult, like mine. I took the CFE in September 2018 and I am now a chartered professional accountant. Having passed the CPA professional educational program (CPA PEP), I can safely say that the program saved the most gruelling exam to the very end, so don't expect to relax now.
Day 3 is made up of three to four smaller cases covering every competency possible, so you really have no idea what could be thrown at you, and you have to be prepared for anything. The nice thing is, Day 3 is basically the same as Day 2, only there are multiple smaller cases and they could be about anything. Your strategy is thus similar to Day 2, so go back and read my blog post on Day 2 strategy, but adjust for the time limit of the case.
For example, for a 90-minute case, your time allocation would be:
Planning – 20 Minutes
Situational Assessment – None
Strategic Issues – 60 Minutes
Operational Issues – 10 Minutes
Overall Conclusion – None
This is just an example though. While planning should always be between 20-25 per cent of the time allotment, the issues could be more operational heavy or have no operational issues at all. The case could be all financial reporting or not at all. You can allot time to each question during your planning if this helps you.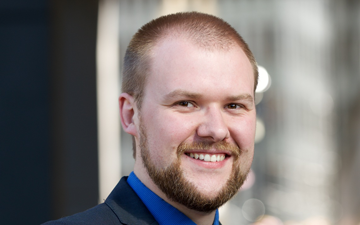 Andrew Knapman, CPA, passed the Common Final Examination in 2018.
"Move On"
If I had one overarching piece of advice for Day 3, it's "move on." So many people get bogged down when they are struggling — and sometimes this is okay — but not in Day 3. You have little to no time to think and your responses have to almost be instinctual. You really need to know how to approach every question, hence you need to prepare a mental strategy in advance. If you don't know an answer, "move on" and return to the question later, if time permits.
This happened to me a few times on Day 3 and I fortunately had a little time at the end of the exam to browse the ITA to try and get some answers for questions I'd left. I'm not sure I succeeded but at least I finished the rest of the exam rather than struggling on one question for longer than I had. I heard of several people who did not finish the exam and even some who missed an entire case. I suspect they did not "move on" when things got tough.
Choose Your Battles Wisely
This piece of advice was never advised to me by anyone. I kind of just decided to do it myself but I feel it has some merit so I'm going to go ahead and say it. By Day 3, you should have a good idea as to what subjects you have done well or done poorly at (especially as you get towards the end of Day 3.) Remember, the marking guide for Days 2/3 is very clear. Not only do you have to show overall competency to pass the CFE but you also have to show you are competent in every competency subject.
If you know you have already performed well at one competency throughout Days 2/3, you can spend less time on these questions and more time on competencies you haven't done so well at. For example, I knew I had done well at management accounting and that I had not had much chance to display competency in assurance and tax.
As such, I initially focused my time on these topics on Day 3 to ensure I reached level 4 of the marking guide: breadth of knowledge. I actively looked for these questions and made sure to provide a response that would at least show I was reaching competency. I would then go back and do the management accounting questions as well. But I wouldn't spend as much time on them as I was confident I had already displayed I was competent in this topic.
Luckily for me, I had enough time to answer all questions. But if you're pinched for time and know you have done well in one competency area, leave it — answer questions in a competency area in which you haven't had a chance to display your knowledge.
There is an element of risk in this, of course. You may not perform as well as you thought you had in the subject you delayed answering. So, whether you choose to do this or not is up to you. That's just how I approached it, given the time constraints of the exam.
Good Luck!
And that's it! All that's left is a painful, nearly three month-long wait for the release of your results. At which point, you will hopefully never have to worry about the CFE ever again, and you will wonder what to do with all the free evenings and weekends you suddenly have available. It's not the worst problem to have, I assure you!
As I close this final post in this five-part series, I wish you luck on becoming a chartered professional accountant, and encourage you to read my other posts on the CPA program and CFE. Just click on my name at the top of the page to go directly to a listing of all my posts.
Andrew Knapman, CPA, is Canadian Accountant's student blogger. He lives in Vancouver, B.C. and passed the Common Final Examination in 2018. Connect with Andrew through his LinkedIn profile. The views expressed in this guest blog are his own.