Students
CFE News
2019
Accounting students furious over CPA CFE tech failures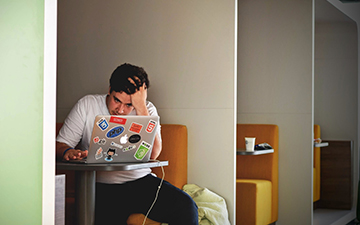 CPA Canada apologizes for technical challenges
TORONTO, September 16, 2019 – Chartered Professional Accountants of Canada is apologizing to all students who took the Common Final Examination for a series of technology failures that disrupted the writing of the CFE last week. Students in the CPA professional education program (CPA PEP) have taken to social media to express anger and frustration with the experience and have drafted a petition, calling the 2019 CFE the "Fyre Festival for accountants," in reference to the disastrous music festival promoted by and to millennials.
While CPA Canada has not shared details of the extent or concentration of the failures, the student experience on Day Two in Edmonton delivered through the CPA Western School of Business (CPAWSB) has been compared to a "hostage situation," an "absolute disgrace" and "abysmal experience."
Technology problems appeared to be centred around internet access and the failure of Surpass (SecureClient) software to connect. According to CPAWSB, "Surpass (SecureClient) is an application that locks down your computers so that no other programs or files can be accessed during an examination." The software was first introduced in September 2018 for CPA preparatory courses.
In Edmonton, students reported Wi-Fi connectivity problems on Day One, and problems loading the exam. On Day Two, students waited until 2 p.m. to write the exam, fully five hours after the scheduled start at 9 a.m., with the exam concluding at approximately 7:30 p.m. (Many students reported arriving early by at least an hour to the exam on Day Two to minimize stress.) Students in Edmonton reported receiving a very short window of time to decide whether to defer writing the exam until May due to the problems. On Day Three, the exam was rescheduled to noon and students wrote without access to the Handbook.
Students in B.C. also reported connectivity problems with SecureClient. In Victoria, there were delays of one to three hours per day reported for all three days, with programs "crashing" mid-exam. Similar problems occurred in Toronto, with students "pissed" over lag times and uploading delays. One student in Saskatoon reported that proctors allowed students with connectivity issues to access the Handbook through Knotia.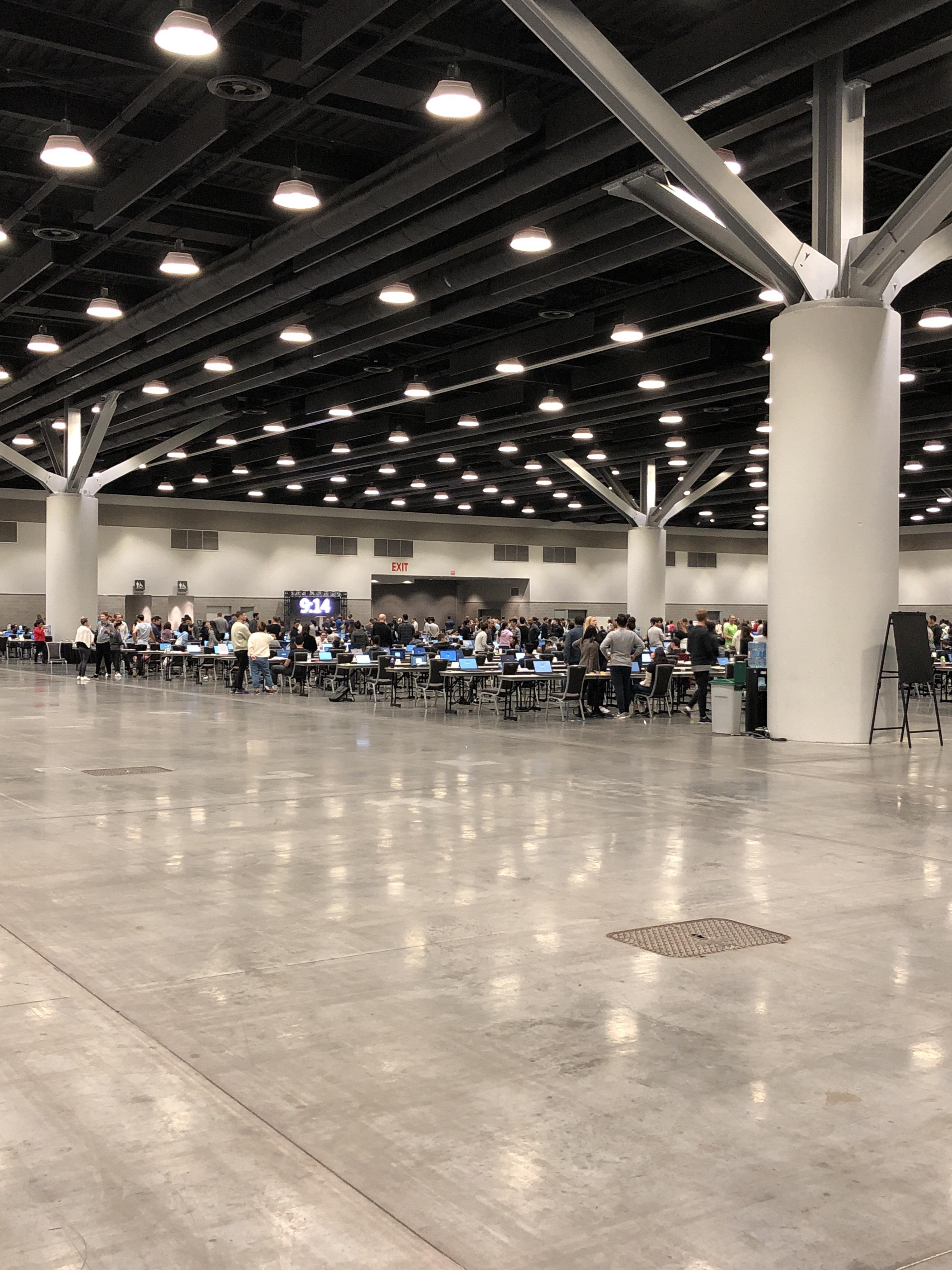 Reddit posters shared this image of students milling about, titled "
9:15 in Vancouver on day 2 CFE. No one can load secure exam."
Students report mental, physical stress
The CPA Common Final Examination, like the Uniform Evaluation (UFE) examination that preceded it, is a "famously difficult exam," in the words of Andrew Knapman, CPA, who writes the student column for Canadian Accountant. Students undergo varying levels of stress and anxiety over the three-day period for an exam that can make or break their career in the accounting profession.
At some locations, due to delays and venues, students reported long hours of waiting for technology issues to be addressed, with little access to food (vending machines) and washroom lineups. In Edmonton, students were told to put away their mobile phones and not to speak with fellow students, presumably so as to not share information.
Many students take unpaid leave from work and incur daycare or babysitting costs to write the exam. Some reported working overtime to bank the vacation time they would need to write the exam. Some students, however, praised the work of invigilators who worked long hours and tried to relieve the stress through supportive words and snacks.
CPA Canada's Response
Tobin Lambie, director of communications at CPA Canada, responded to our request for a statement with the following: "During the administration of the three-day Common Final Evaluation (CFE), we unfortunately experienced technical challenges that resulted in delays for many of our students. We apologize to all students who were affected as we know how much work goes into preparing for this important examination. While we made every attempt to rectify the situation as it was happening, we were not able to address every issue. We are continuing to work closely with our colleagues in the profession and our service providers to identify the extent of the impact and determine next steps."
Students in Toronto and Montreal reported that senior executives from the CPA professional bodies visited sites to apologize for the technology disruptions. Many of the online comments expressed bitterness over the experience of writing the 2019 CFE and the ironic gap between the professionalism promoted in the new CPA advertising campaign: "Like instead of running a new advertising campaign "that shows the new face of CPA", maybe you should focus on fixing the examination software that is used to assess and create CPA's [sic] of the future!!"
We will continue to report on any developments regarding the writing of the 2019 CFE.
By Canadian Accountant staff. Image by Niek Verlaan from Pixabay.