Chief Financial Officer
Purdys Chocolatier
Vancouver, B.C.
Posted February 13, 2018.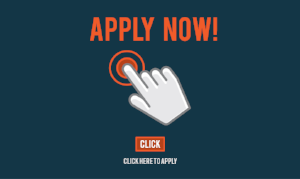 VANCOUVER – Are you ready for a taste of the one of Canada's Top Employers? Purdys Chocolatier is delighted to have been voted by our employees as one of the Canada's Best Employers. This esteemed award is a testament to the rich texture of our history and our more than 100 years of dedication to quality, trust, tradition, and innovation. The Purdys difference is that we truly recognize the value of our people. We reward you with competitive compensation, recognition for your achievements, opportunities for ongoing training to grow professionally and personally, delicious perks, and much, much more.
Do you believe in creating fantastic customer experiences, working with fantastic people, and delivering a fantastic product? Are you a strategic financial leader who brings a balance of trusted technical expertise and long-term vision? Do you thrive in a dynamic growth environment, where you hold broad and diverse responsibilities across a complex, vertically-integrated company? Are you a senior financial executive who is driven to think across multi-disciplinary lines, constantly push for value-added opportunities, and is a trusted team player? Are you looking to step up and make a real difference?
Purdys Chocolatier is seeking a Chief Financial Officer to help champion this iconic brand to the next level. This is an amazing opportunity for the right individual.
The qualities of a successful candidate include but are not limited to:
• In addition to a full finance tool box, a strong "operator's mindset"; constantly thinking about the internal and external levers that drive the business and how to improve performance across all functions.
• An insatiable curiosity about a wide range of subjects such as benchmarking, best practices, industry trends, digital/web solutions, measuring marketing effectiveness, tax planning/opportunities, data mining, state of the art reporting/dashboards, ROI analysis/philosophies, change management, and leadership. Also, can quickly assess and implement what may be applicable to Purdys and its needs.
• Strong communication skills across a wide breadth of audiences, including ensuring a high-level of financial knowledge throughout Purdys.
• Driven to identify what should be measured and how to implement best practices around actionable and understandable reporting with real "cut-through" as well as tailored to the particular stakeholders' needs and backgrounds.
• Perceived by the CEO and President as a true thought leader, strategic thinker and transformational 'go to' executive.
• Through his/her humility and leadership, motivates other team members to raise their game and is a big reason why they do.
• Self-starter when it comes to pursuing value-add analyses and projects, from concept and ROI justification to implementation and measurement.
• Strong project management skills and mentoring capabilities in a multi-disciplinary environment.
• Experience-based practical and creative negotiating skills.
We are seeking a high integrity and results oriented leader who has developed strong technical expertise across a range of private sector finance functions, with a particular emphasis on capital budgeting, supply chain performance management, budgeting and forecasting, and risk management. Our ideal candidate brings senior finance experience from a large retail, manufacturing and/or service-based environment. He/she is flexible to the needs of a large, complex business with ambitious plans for future growth. Preference will be given to candidates with a CPA designation, or equivalent.
Purdys is proud to offer our customers a truly unique chocolate experience. A commitment to filling our chocolate case with both well-loved flavours and innovative new creations has grown Purdys from a tiny shop on Vancouver's Robson Street in 1907 to Canada's leading national Chocolatier. Each and every employee plays an integral role in the Purdys operation and is equally committed to creating a quality product.
Purdys Chocolatier recognizes the value of skills and knowledge gained outside of formal education and paid employment. Applicants who present an equivalent combination of qualifications and experience will be considered and are encouraged to apply. We thank all applicants for their interest in Purdys Chocolatier, but due to the volume of applications received, we are only able to contact those applicants who have been selected for an interview. No phone calls please.
Advertise your accounting and finance positions on Canadian Accountant
See our products and rates on Career Corner.