Accounting Associate - Payroll & Bonuses
GoodLife Fitness
London, Ontario, Canada
Posted January 4, 2018.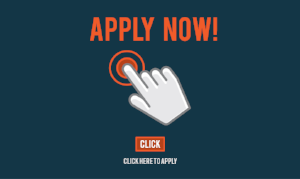 ---
Job Title:
Accounting Associate - Payroll & Bonuses - London
Position Type:
Full-Time Regular
Facility:
London Home Office, 990
GoodLife Fitness is 100% Canadian and one of Canada's Best Managed Companies!
Application deadline:
Friday January 12th at 5pm EST.
At GoodLife Fitness, we're known for being an industry leader in fitness across Canada. Since opening our doors in 1979, our Associates have shown dedication and passion for fitness and for their communities which keeps us growing year after year. With motivating people surrounding you every day and encouraging you to live a healthy and active lifestyle, isn't it time you started living the good life too?
What is an Accounting Associate – Payroll & Bonuses
The Accounting Associate – Payroll & Bonuses is responsible for assisting the Payroll & Compensation Manager in effectively and efficiently managing the calculations, tracking and reconciliations of payroll, bonuses and commissions. This position will also play an integral role in identifying and implement improvements to processes under their responsibility by fully analyzing the processes, recommending areas for improvement and implementing accepted changes within agreed upon timeframes. The candidate must be a confident, experienced, energetic individual with excellent communication, analytical and problem solving skills that thrives in a high paced environment. Level will commiserate with experience.
Working with GoodLife Fitness Gives You:
• Ongoing training and development to ensure a long and successful career path
• Unlimited growth potential
• FREE Fitness membership and discounted membership for friends and family
• Group health care plans
• Fun and energetic atmosphere to come to every day!
Job Summary:
• Efficiently and accurately calculate specific bonuses for various clubs and departments in the company and adapt processes as changes occur
• Identify reengineer and implement improvements to processes under responsibility
• Communicate with Operations on a monthly basis to maintain the Associate listing which identifies key positions who are eligible for various compensation
• Prepare and post accruals for various bonus, commission, and payroll G/L accounts
• Complete monthly analysis of general ledger posting and payroll process to ensure alignment
• Complete timely monthly analysis and review of Financial statements
• Review and import all Great Plains General Ledger uploads
• Communicate with Operations on a monthly basis to maintain the Associate listing which identifies key positions who are eligible for various compensation
• Assist maintaining and facilitate Position Management for all positions in the Company
• Prepare consolidated reporting to Senior Management monthly
• Special Projects as assigned

Our Ideal Candidate:
• Post Secondary degree in business and/or accounting diploma
• Intermediate to senior level CGA/CMA required or equivalent
• Minimum 2-5 years Previous Accounting experience required
• Previous experience in Payroll Accounting an asset
• Must have excellent Excel Skills
• Strong knowledge of computers; Microsoft Office, particularly efficient in Excel
• High Level of motivation, a positive attitude and the ability to work in a fast paced, ever changing environment
• Superior verbal and written communication skills
• Knowledge of Great Plains an asset
• Exemplary time management, planning and organizational skills
• Proven ability to hit deadlines.
• Ability to multi task and adapt to ongoing trouble shooting requests
• Ability to work independently with a demonstrative initiative while working towards the team goals and timelines
• Customer service focused, flexible, and willing to learn and grow
• Demonstrated fit with GoodLife's core values (Care, Trust, Integrity, Peak Attitude, Passion, Happiness, Personal Fitness)
• Establish and maintain professional working relationships with all levels of the organization
Proficiency in the use of computers for
• Microsoft Excel
• Microsoft Outlook
• Microsoft Dynamics Great Plains or similar accounting software
• Microsoft Word
• Microsoft FRx Report Designer/Writer, an asset
• E-mail
• Internet
Working Conditions:
• Overtime can be expected during Month-end and Year-end
As Canada's largest fitness company, GoodLife currently employs over 14,000 people supporting our purpose to give every Canadian the opportunity to live a fit and healthy good life. As one of Canada's 10 Most Admired Corporate Cultures, we look for positive, outgoing, energetic team members to make our environment fun and fulfilling each and every day.

The good life is within your reach. Apply to GoodLife Fitness today.
---
Advertise your accounting and finance positions on Canadian Accountant
See our products and rates on the Career Corner.